Is your website interesting enough for every new visitor that comes to your website? Does your website reflect all the good and attractive features of the business you run? Aside from capturing visitors to your website, you should think about possible ways to convert them into real customers. As, you know, not all the visitors can be potential customers. And there are many reasons why someone who visits your website leaves without making a purchase.
The reason visitors don't make a purchase and thus do not become customers may vary. One of the most possible reasons is that they have some doubts whether your product suits their needs or not.
So, what does this mean? This means, you need to attract them with productive offers. And the offers should be calculated for all types of users. Exit intent popups are the greatest tools in this case! Show your offers, provide a form to contact you or to subscribe to your newsletter to offer some discounts! Anything is possible to show in a popup window to attract your visitors' attention and convince them to become real customers!
Researches show that many customers leave a website without completing the purchase. Although they add products to their carts. This practice is called Cart Abandonment. According to Baymard Institute Cart Abandonment Rate Statistics, the total rate of the average documented online shopping cart abandonment is 69.23%.
There is a number of different methods, which can help to reduce cart abandonment. As I mentioned in the previous paragraph, a great method to attract your visitors and convert them into customers is the usage of popup windows. There are several popup triggering events. In this article, we'll highlight the most useful ones for attracting your users' attention: Exit Intent and Scroll-triggered popups.
Exit Intent-Triggered Popups
Practice shows that using an exit intent popup on your site noticeably reduces the cart abandonment.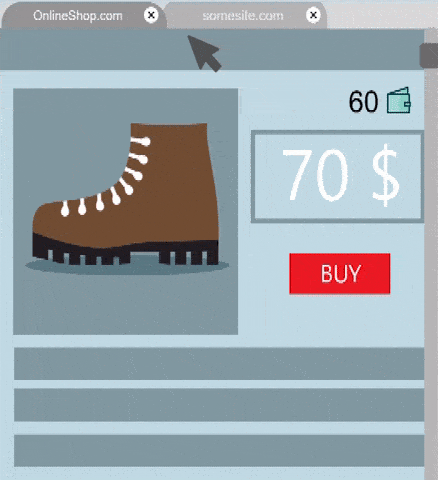 If our exit intent popup detects that the user is about to leave, from the shopping cart page, you can display a popup to attract them somehow.
– You can show targeted marketing campaigns to the user like:
– Offer to chat with a support agent for any help
– Suggest a special discount offer to convince them to make a purchase
– Invite them to download your leading product by joining your email list.
– Show a single-question survey for them to answer. This will help you find out the reason if they were dissatisfied or didn't find what they were looking for.
Scroll-Triggered Popups
Scroll-triggering is another effective event of triggering popups. This method is also very effective to help you keep visitors engaged—especially if you refer to a specific piece of content they're viewing.
This type of popups are mostly used on websites which have a lot of long content.
A popup message appears with a very inviting offer, so you attract them from possib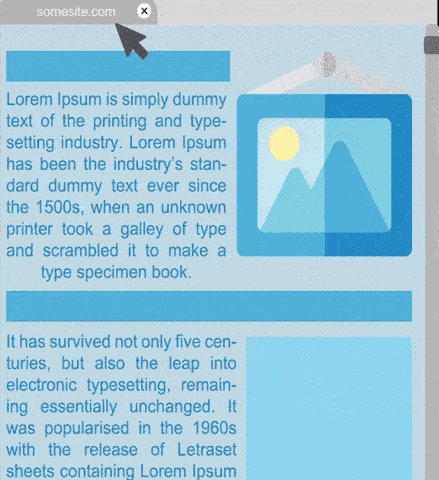 ly boring reading and scrolling. This can be a great way to make your visitors more related. And it can give them an extra reason to stick around and complete an action, a purchase, for example.
Here you can check some examples of scroll-triggered popups to increase conversion on your website:
–Subscription forms: Researches show that you'll get twice more sign-ups if a subscription popup is triggered five seconds after arriving on a page or scrolling through it.
–Download offers: If your content is interesting enough for your visitors to make them scroll through and read one piece of content, most probably they'll want to see more of what you have. This is a great opportunity to use a popup to offer.

Popup Tracking Statistics

Without proper data, you can't determine whether and how your popups are truly performing.
That's why having real-time, relevant data is vital to understanding how you can maximize their performance. It's important to have popups that can really provide income for your website.
So how to find which of your popups is more effective and converts more visitors?
You would like to track and find your most effective popup to convert your visitors, wouldn't you? That's an easy task if you're using Popup Maker!
You can track the statistics of each of your popups, select the event type of triggering the popup and find the most productive one! Further more, besides our own Statistics technology, you can also use the Google Analytics integration of our Popup Maker service to analyze your website's traffic.