CTA popups can do real magic to your business if used properly, implementing the right strategies. One of the most vital things to make a fortunate business is generating quality leads. This will lead to more sales, it's like a chain.
It's not just enough to have killer content on your site. You should construct and run effective campaigns for satisfactory conversion. CTA popups can really help you with this task.
Call-to-action (CTA) buttons are the ultimate engaging means with your users. This builds a bond between you and them. Considering the fact that pop-ups are the handiest means to grab visitors' attention, you can combine them with CTA and get more leads and sales.
Let's check a couple of very effective examples that will bring you more sales and high leads!
E-Book Subscriptions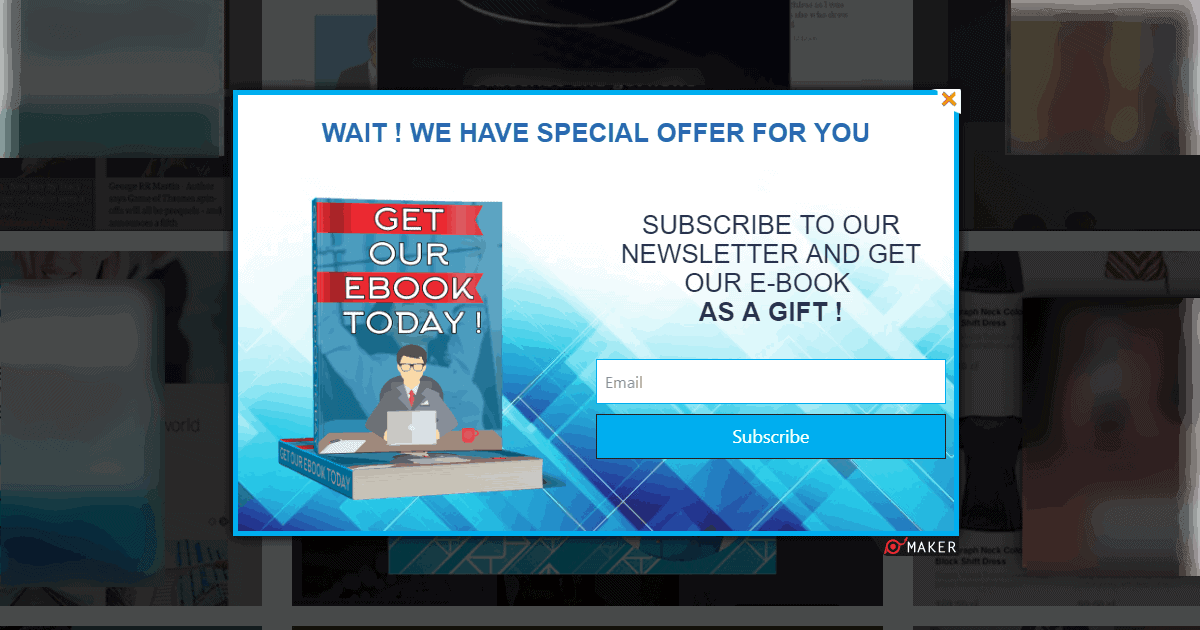 Whoever will pass by a "Click here to get a FREE eBook" CTA button? No one. 🙂
It's obvious, we all love free gifts, and we are very much likely to engage if some enticing offer is seen. Display a subscription popup, that will offer a free eBook to your subscribers, and see how your subscribers' list will expand bringing you high leads.
When it comes to showing offers to your users, it's very important to pay attention to the details, including the look of the pop-up. You should take care of the way you serve your offers. Assure they are pleasing and connecting enough to realize the operation.
Totally, you are free to build all the content of your super-attractive popup yourself, manually. But why take so much effort if you can realize this in the easiest possible way?! Popup Maker will ease your job providing you a ready-to-go pop-up template. What's more enticing is that you are free to make edits to the pop up to best fit your expectations.
High Leads + More Sales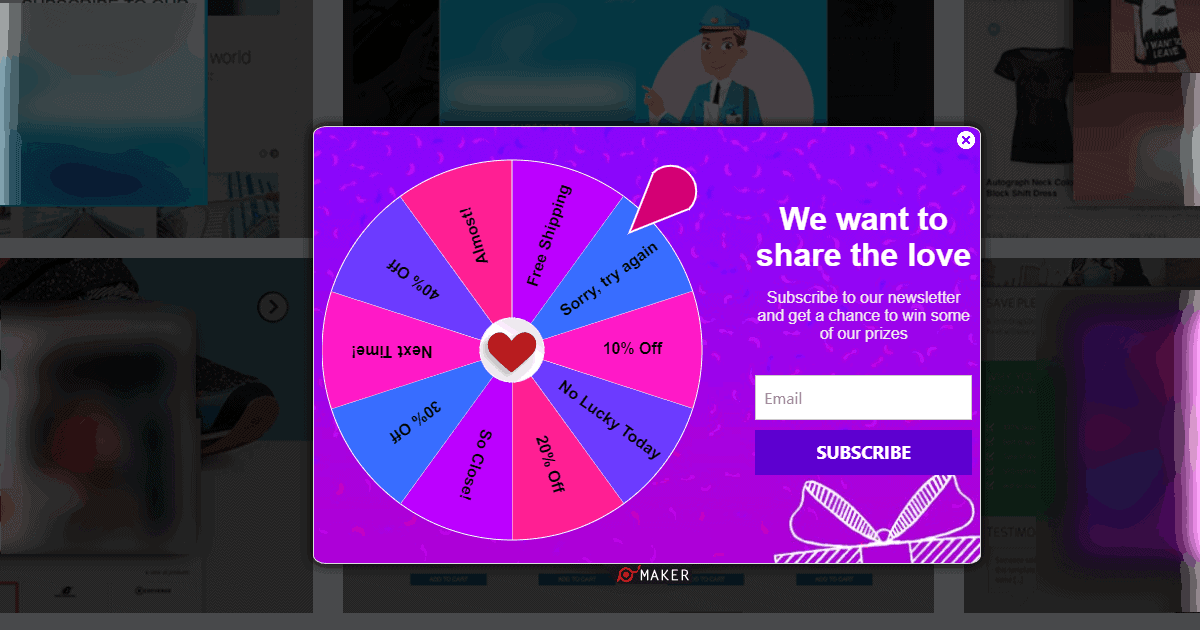 It's all about the deals, great deals. We all love games, any type of game. We like spinners, slots, gift pickers, etc. Anything is good when you can win a gift as a result!
The best CTAs are the ones that offer some profit and win in return. If you strive for conversions, you will have to be ready to offer wins to the users. The same refers to CTA popups.
Ever seen a Spinner pop up? Just imagine, it's the ultimate tool that will bring you more sales and higher leads at the same time. It's a spinning wheel, that contains various wins like coupons and other stuff. The user spins it and wins a discount that can be used in your store. 
That's a great solution, no doubt. But you can go farther. Involve a subscription form along with the spinner and offer the win if they get subscribed to your newsletter. 🙂
The "Subscribe" button can be a perfect CTA solution bringing you higher leads and more sales at the same time! Try the combination for better results.
Yes/No Buttons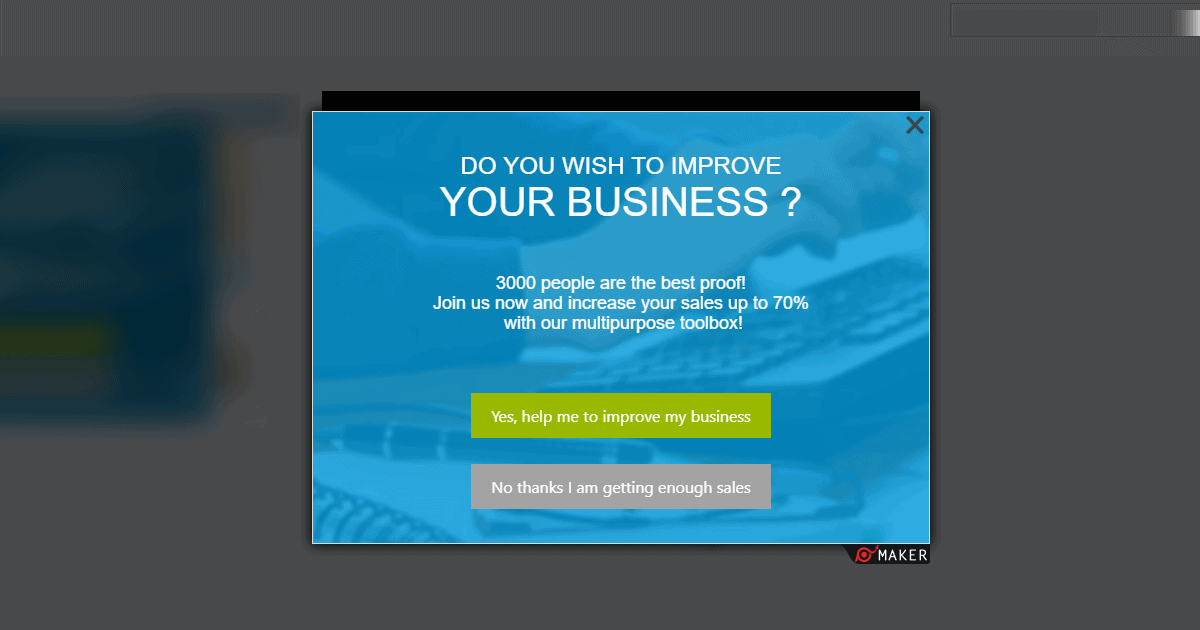 Yes & No CTA button pop-ups are another version of high converting solutions. If a person is given options to choose from, he will click on one of them and this is a conversion. No matter if they click "Yes" or "No" this is considered a conversion.
Another point is presenting your offer in a way a user won't be able to resist and click "No" to your offer. A very important point when making offers is assuring the user that this is the ultimate thing they need. 
If it's a service that can be used in business promotion, you should show how effective it can be. Tell your users that is the preeminent thing they need. Share some statistics on how many users have reached success with that service. Percentages and numbers are very important, they build trust and show some proof of your offer's productiveness.
The text is very important when showing an offer in a pop-up. Make sure it's brief but motivating!
Another important point for Yes/No buttons is the color of the buttons. The "Yes" button should be more eye-catching and in an engaging color. This is a proven fact that colors play a great role on the psychological level of the users. Make the "No" button in a less eye-catching color, like gray, so that the thinker will concentrate on the "Yes" button, to realize your offer.
Social Sharing CTA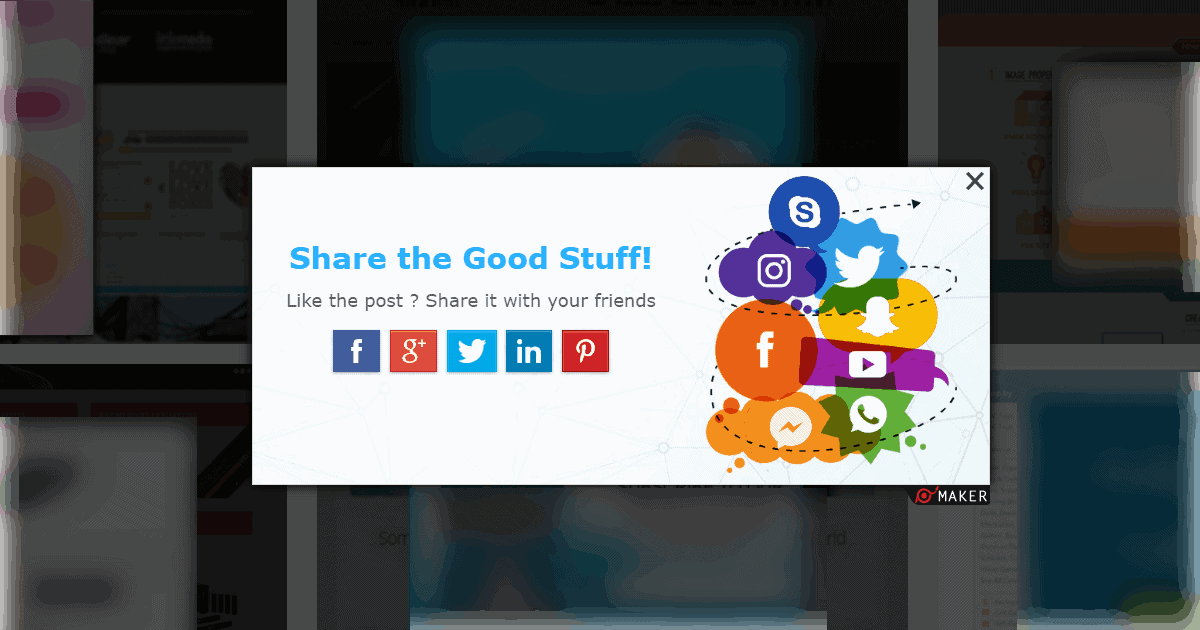 This is a socialized era. All the advertising and marketing are processed via social media, and this is particularly why you should take part in it to stimulate your website. 🙂
Social sharing buttons are another type of a very supreme CTA popup solution. Including some of the famous social share CTAs in your pop-up, you make it more interactive and social.
Make your website content available net-wide. Offer your readers/users to share your content with their friends and make your business more popular, resulting in more sales and conversions.
The setup is super easy. Just include some encouraging text and the CTA buttons to allow sharing through the pop-up, and that's it! You are ready to conquer the net!
Coupon CTA Popups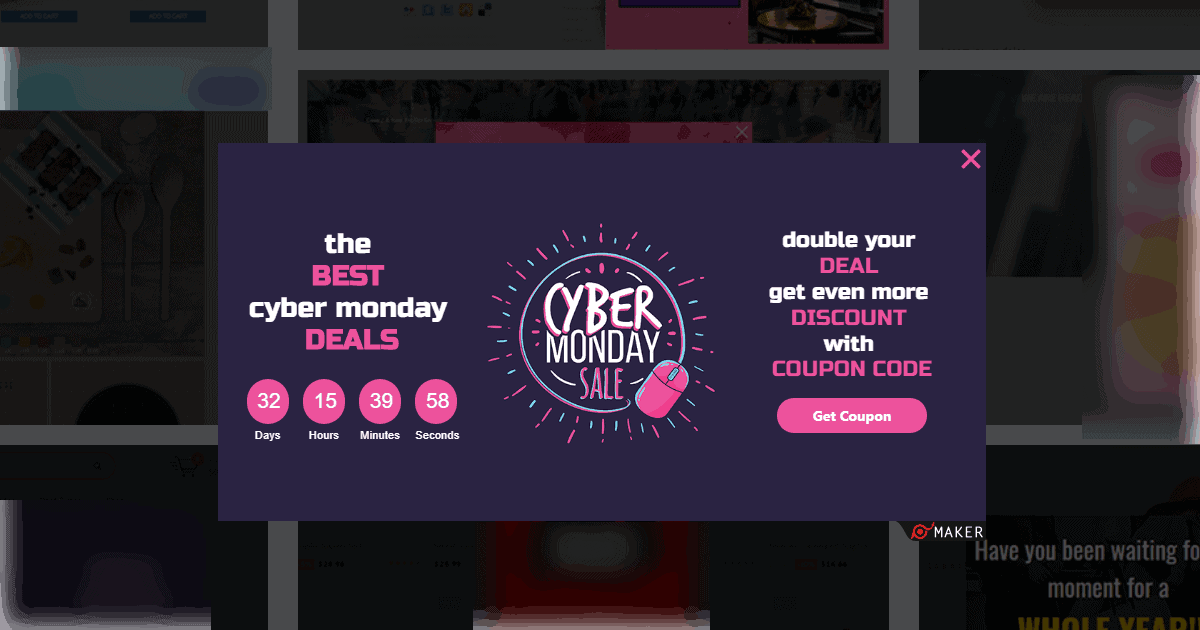 Always keep in mind the fact that all your users are waiting for coupons from you in case of any special events and holidays. Be that Christmas holidays, the 4th of July, Black Friday or Cyber Monday make sure you have some special deals for your users.
This is the exact time when you can have a lot more sales, and it's important to have special discounts then.
Coupon popups are known as a very effective means of converting more customers and increasing sales. This is why you have to involve a "Get Coupon" CTA in your pop up to lift the engagement and earn more sales via pop-ups.
There are many options to make them pop up more attractive, like including a countdown, showing the time limit of your offer. This is a perfect way to promote more sales, as time-limited offers are always more effective. Exploit this fact and grasp more income in the easiest way, with simple CTA popup solutions.
Conclusion
Eventually, the top 5 CTA popup solutions were mentioned in this post, which can immensely grow your sales and leads. No efforts will be required from you, these are super easy and time-saving solutions that anyone can implement on a website to see better results.
Popup Maker gives you all the easiest tools and multi-functional pop-up templates that you can implement in your online marketing.
These were just 5 examples of a CTA pop-up solution, yet you can use your imagination to create other versions of highly converting CTA popups and increase your sales and leads!