Want to increase the conversion rates of your site? Lightbox popups will do the job for you! Lightbox popup marketing is one of the most powerful converting means for any website. 
No other tool can attract more attention than a lightbox popup. If the content is worth and convincing enough, you'll have the needed conversions.
There are a couple of important factors and nuances to know about the effective usage of lightbox popups. You should take care of the look of your popup, pick the correct triggering event, and have worthy offers for conversion.
Let's check a chart of very useful lightbox popup examples which will help you to increase the conversion rates of your site!
Intriguing Subscriptions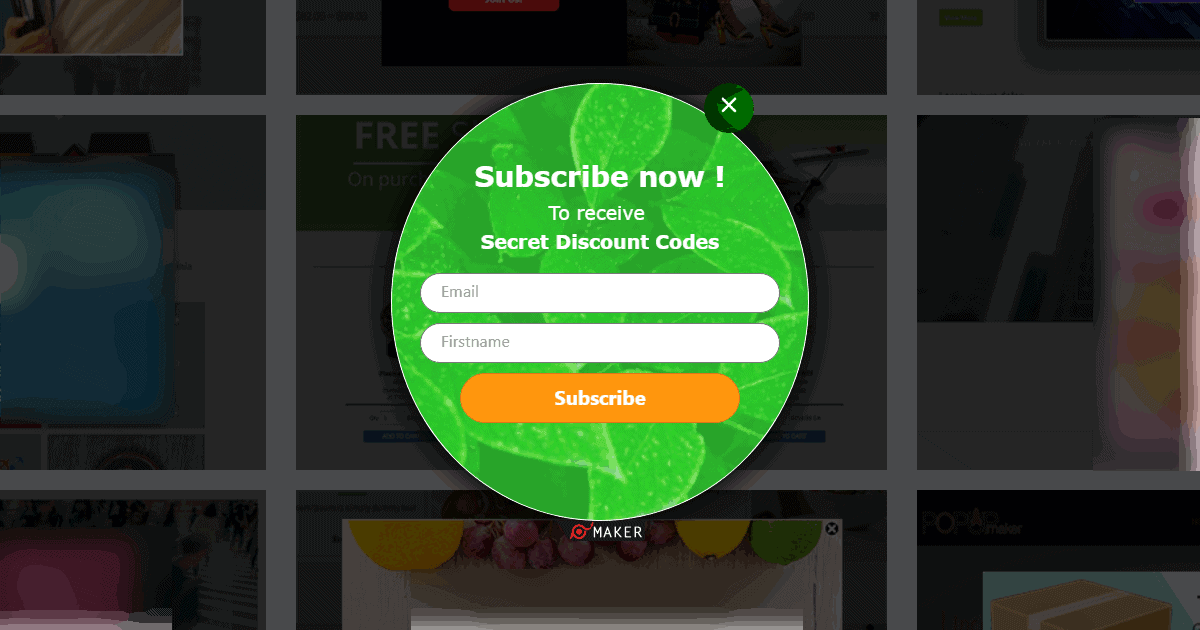 The richness of your email list is an indicator of the success of your online business. The more e-mails you have from your customers, the more successful you'll be. 
Lightbox popups can bring a lot of conversion to your site if you use them correctly. As a tactical website owner, you should know that every subscription requires something in return, well most of the time.
So, it's a perfect solution to offer discounts in the subscription lightbox popup, and even more, make it special. Tell the subscribers-to-be that that's a super-secret, special discount to intrigue them more and increase the possibility of having a successful conversion.
Healthy Bribing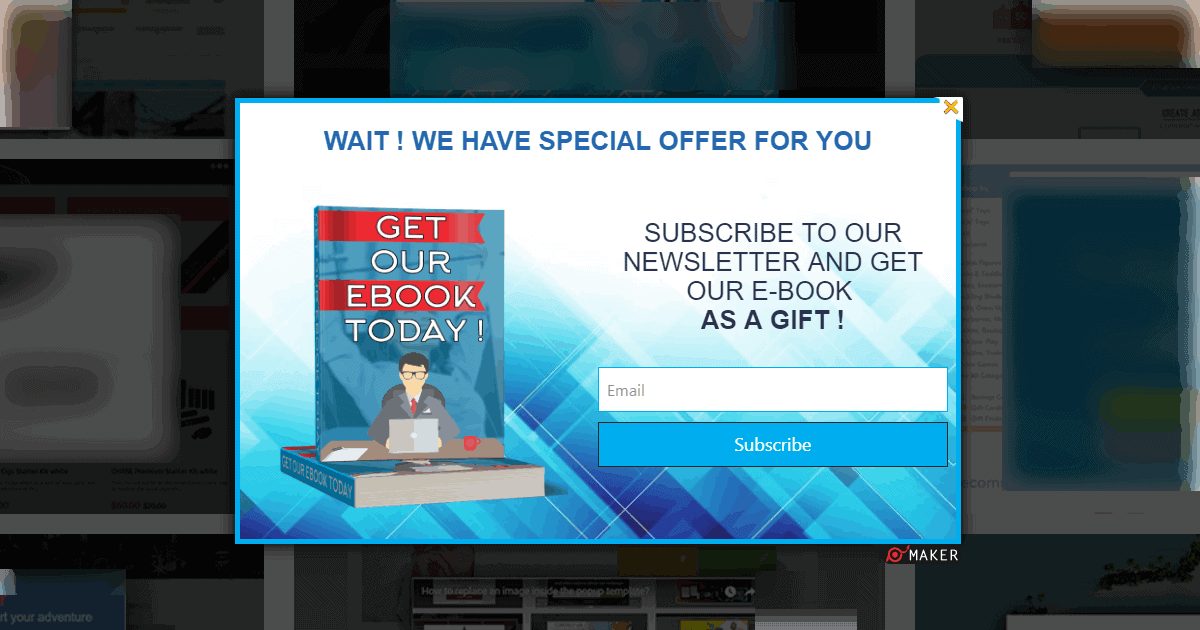 All the users love to be bribed in any kind. No matter if you offer a discount, a free item or something else. It's a bribe, and they're gonna love it.
Free eBooks are one of the most popular bribings means most of the website owners implement now to get more conversions. Free stuff? We're in!
Create a neat and attractive subscription popup with an eBook offer inside, make an offer that the users won't be able to resist. Make everything alluring, but not be pushy. Show the offer on exit intent and make the lightbox popup more prominent and purposeful.
Time-Limited Special Deals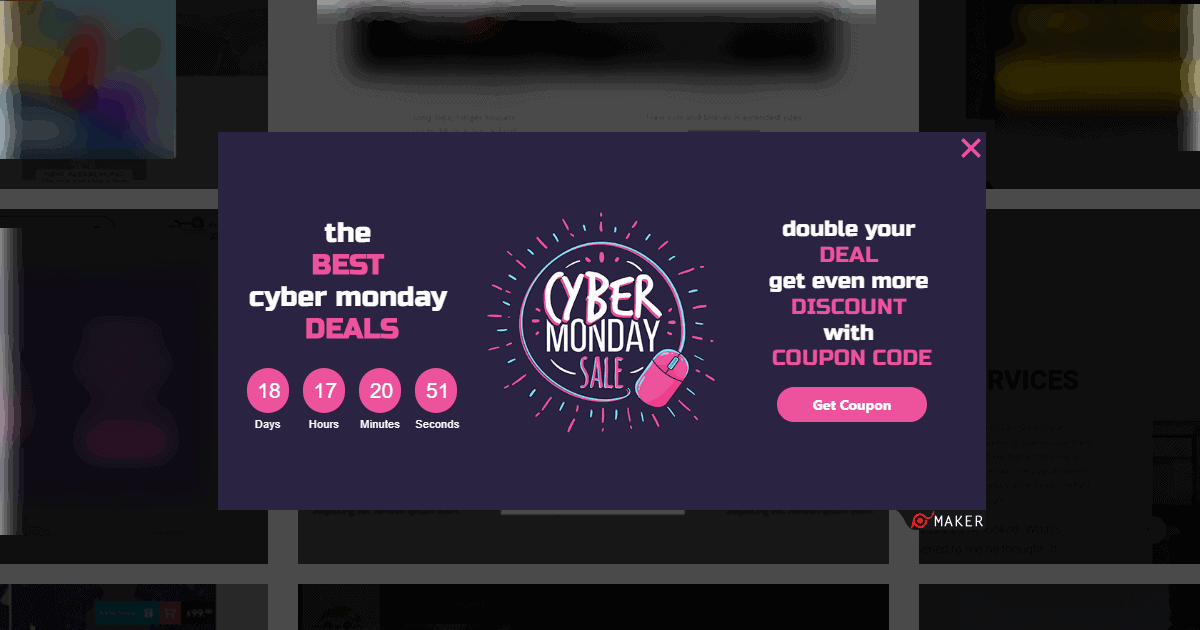 Time-limited offers are always the best deals ever! Everyone rushes and tries to get the chance to have a good deal until it's over. The same refers to the lightbox pop-ups as they can have more results when they are shown with time limitations.
And the time limit can be shown via countdown in the lightbox pop-up.
Just include a countdown that will show the period of your offer lasting. Tell about the offer in the lightbox pop-ups and it will be a great idea to include a discount button which will motivate even more of your users to go for more conversion.
It's just a proven fact that time-limited offers do a better job in converting more sales, so just consider this fact and include a countdown form inside your lightbox pop-up offer.
Promote Shopping
Among all the known tricks for converting more sales on the website are various promotions that can be done via lightbox pop-ups.
If you have an online store e-commerce website and you should know how users love free shipping deals.
So why not use this fact to allure more shoppers to your store?!
As a successful website owner, you should well know that greeting new shoppers is one of the most important things that you can do for your store.
So this is why you should create a lightbox pop-up that offers some discounts and free shipping to the newcomer to your store. This will push them to shop and create a feeling of some kind of happiness for being in your store.
The Pop-up should be simple but attractive and they said to appear automatically on page load when the user just visits your site. Just remember to set some opening delay for a couple of seconds. So the user wants to be interrupted the moment he/she lands on your site.
One-Click Conversion
Time-saving is one of the key factors of any service or action we do on the daily basis today.
We all are always out of time and need everything to be done very quickly saving more time possible.
When it comes to various services you may offer you should pay attention to the quickness of the deals that are completed on your site.
This is what we call one-click conversion. You can have lightbox pop up that offers a coupon. Or it can be just a CTA button that does a quick job like booking or checking out or something else.
By implementing this kind of handy lightbox pop-up on your side you'll make your users very happy saving their time and offering comfortable deals to them.
This is guaranteed conversion means that will solve your tasks with the rates of your site. Plus, brings you more sales and more shoppers every day.
Conclusion
We can surely conclude that giving is very important when it comes to expecting something from your customers.
You should always have something to offer to your customers and customers to be so that they will always find your store the best.
Just deal with that nothing comes easy and you should put some effort to get the desired results.
The implementation of various lightbox pop-ups will greatly is your job in having more conversions.
Use the handiest ways to show a pop pop to push to some actions and reach success.
Be neat, be interesting, be on time, and stay up-to-date!