More sales – more income, more income – more happiness! 🙂
This is why all the eCommerce owners do their best to win more product sales, using all the tools possible! Even by selling your products at a very cheap price, and offering discounts, you may grow your sales.
You just need to cleverly use the popup tools and strategies not to become bankrupt!
In this article, we'll share 5 useful popup tools, and methods to win more product sales in your eCommerce website!
1. Welcoming Subscription Website Popup Tools
It's always a great idea to be engaged with your users. You won't lose in any case! Keep in touch with them and keep them updated about your news, updates, and sales.
Take a quality website popup generator tool for your site and show a subscription form in a good-looking website popup that will welcome your new users and ask them to subscribe to your newsletter to always be up to date! This way you'll be sure your customers will be aware of all your new products, all the sales you offer, and the traffic to your site will be guaranteed!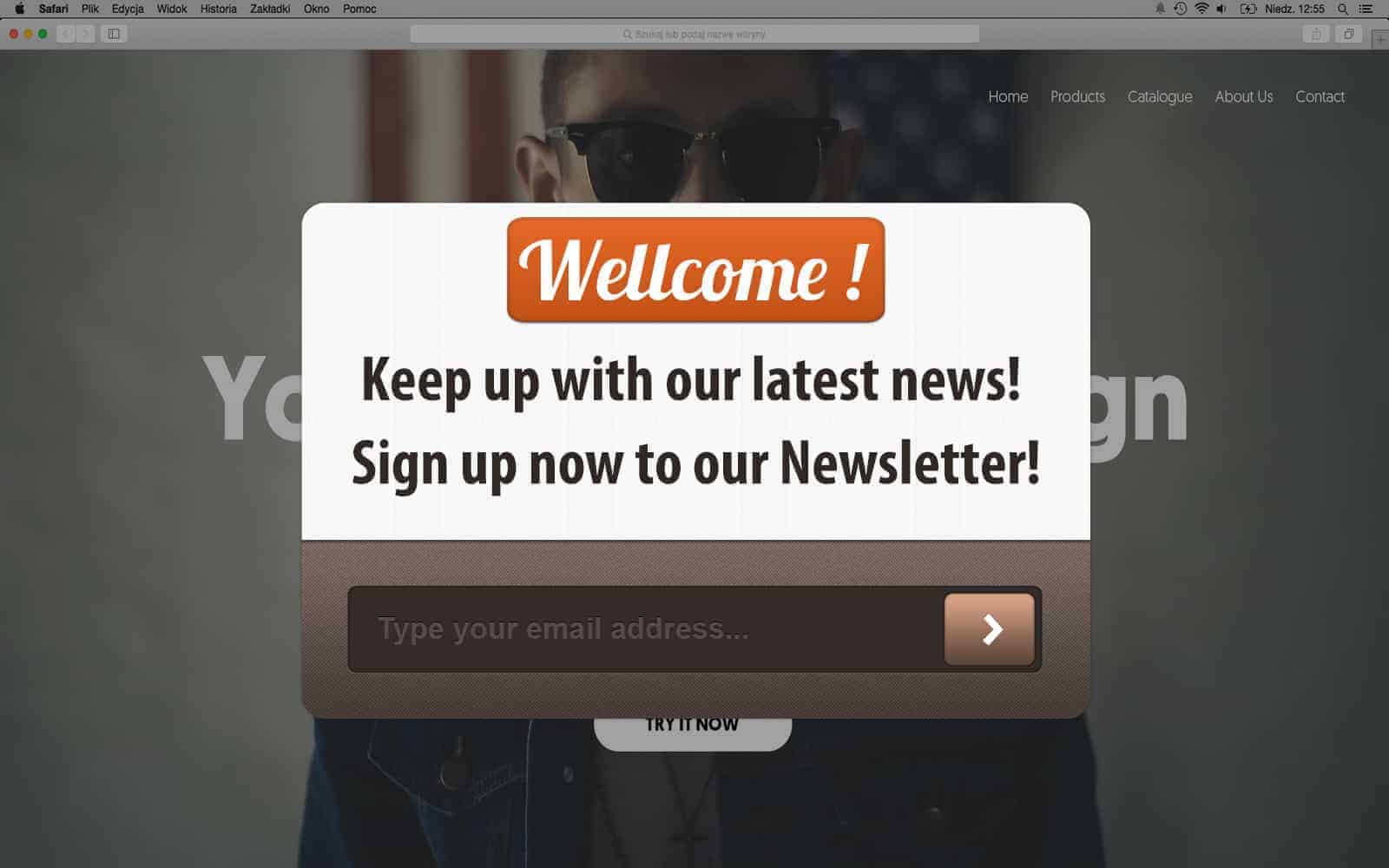 2. Discount Coupon for the Next Purchase
A very great and purchase-inspiring trick is to offer a discount after someone has made his/her first purchase. This can be really encouraging for the next purchase!
If I bought something and they offered me a coupon for the next purchase, I would definitely make another one. And I would come back to that store again for 100%! 🙂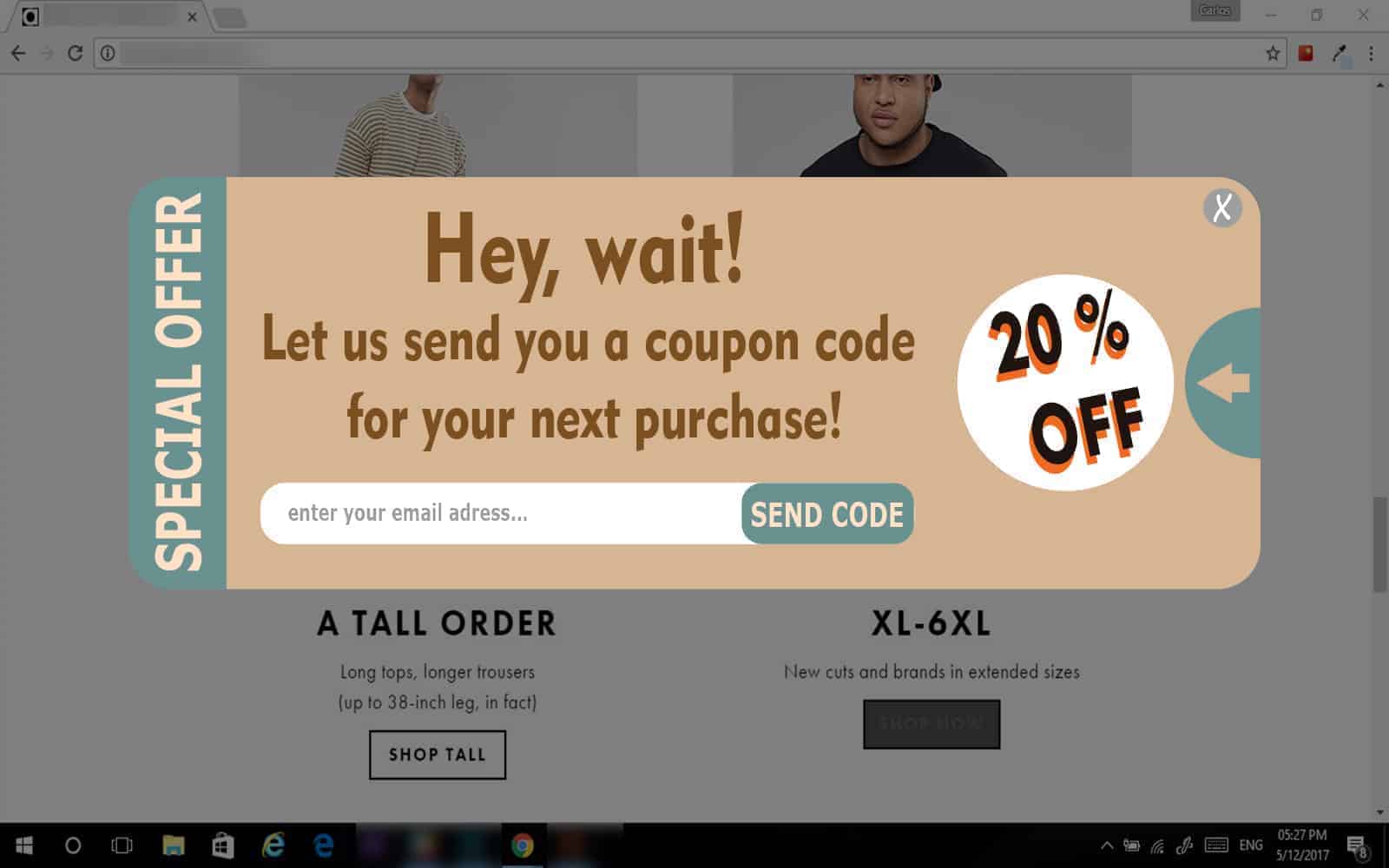 3. Free Shipping Offer
Every customer wants to feel important. You should always keep it in mind to promote your sales. Include a location detecting tool on your website to see where are your customers free and provide a special relationship for each of them! It's a step to engage them and convert them into regular customers.
A great trick would be informing your users about free shipping to their country.
Like, if a user from Brazil buys something from your eCommerce store, you can show a website popup informing that you provide free shipping to their country. This will encourage them to make more sales 'cause no one likes to pay for the shipping. 🙂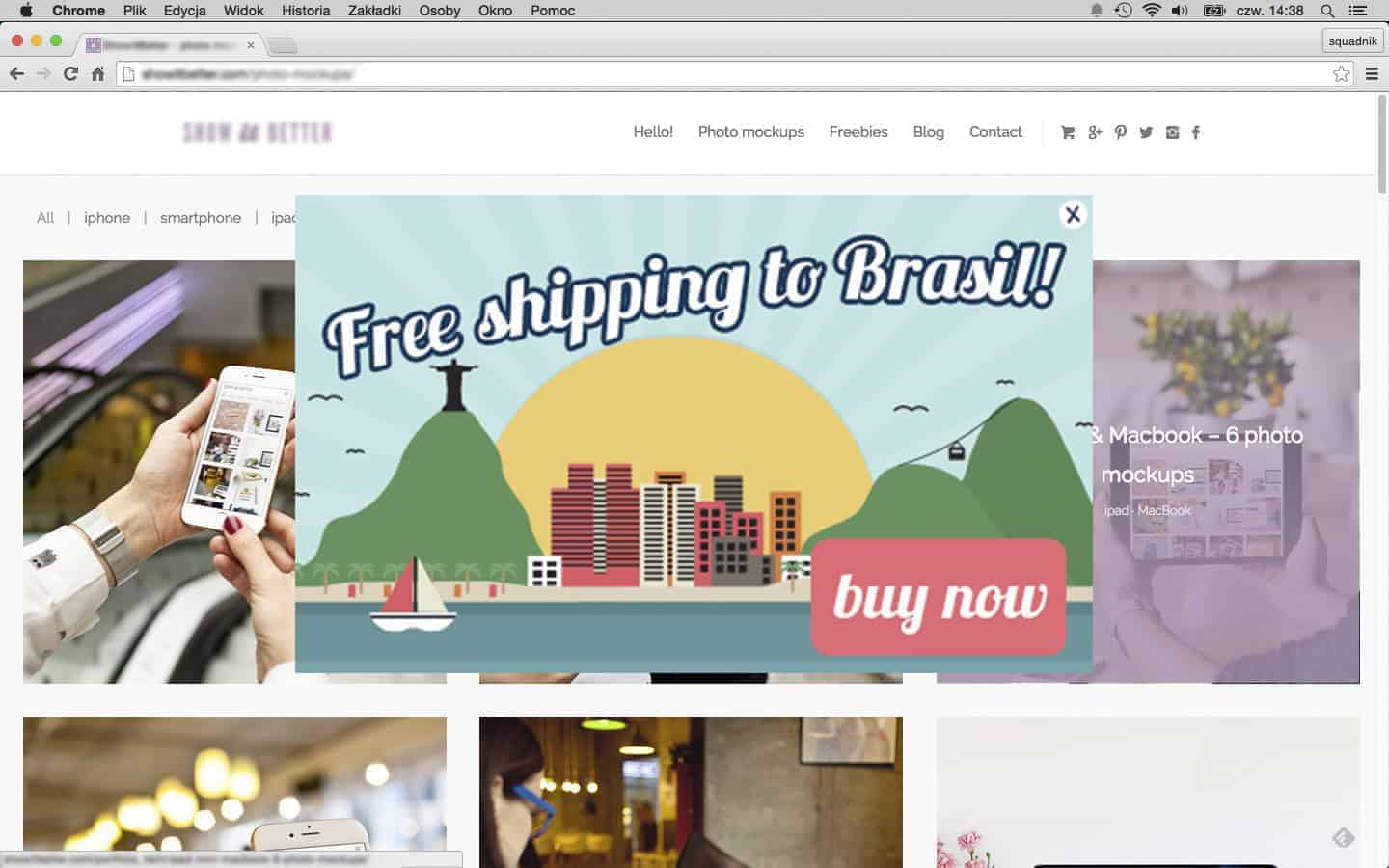 4. Countdown Discount
As we have mentioned in our previous posts, Countdown popups have great input on sales growth.
People become more passionate to make a purchase with discounts when they are kind of in a deadlock.
So, this is why providing a discount with the countdown is a perfect idea to win more sales in your stores.
Provide discounts that will be active for some minutes before they finalize their purchase. This will make them decide on completing the purchase faster. No one likes to miss a chance of purchasing a product at a lower cost! 🙂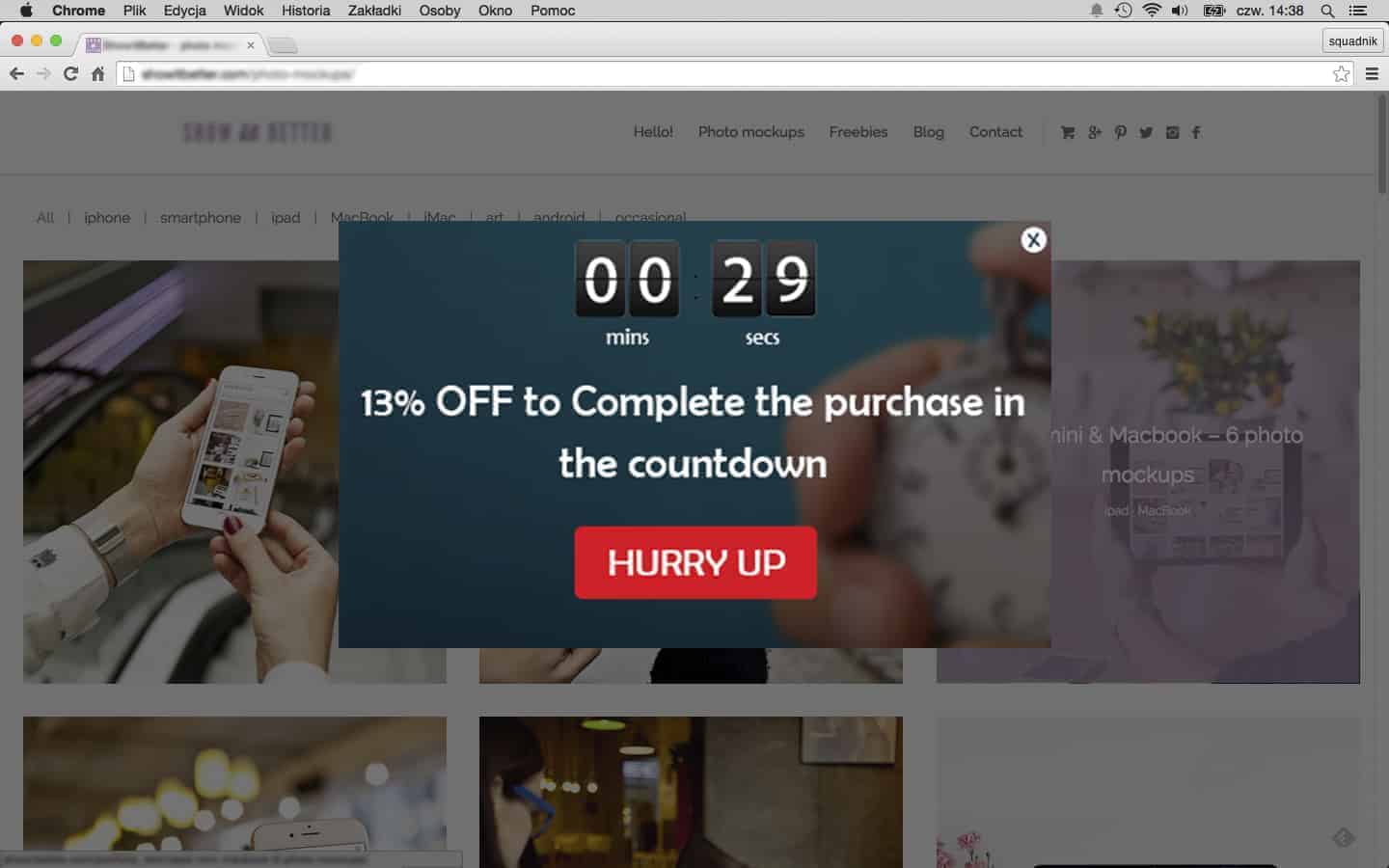 5. Promotional Website Popup Tools
After the customer buys something in your store, it would be cool to offer more pieces to complete their purchase package!
Let's say they have bought a bag from your store, you can show a website popup and offer to buy a wallet to complete the package! This may attract them and move their interest. They'll think; "Yeah, maybe I need a wallet that will suit this cool bag I just bought!".
So, as a result, you'll realize 2 sales instead of one! Isn't this awesome?! 🙂