Subscription and contact form popup types are the most popular means of gathering user data on the site. It's highly important to use a subscription form and contact forms on the site that are GDPR compliant.
And what does GDPR mean?
GDPR is a regulation, requiring businesses to protect the personal data and privacy of their users that are EU citizens. This protection refers to transactions that occur within EU member states. Non-compliance with GDPR could cost a lot for the companies. So, if you've got a website that's somehow storing the data of the users, you should think about making the process GDPR complaint.
Popup Maker is strongly aware of these user data protection rules and is offering essential tools to provide you with the needed functionality. One of the most important things about using the customers' data like email address, or other contact details is keeping them aware of this. It's important that they give their permission for you to use their data. This is why a good point is providing a checkbox of acceptance so they can check it, thus allowing you to store their data.
Popup Maker has expanded the functionality of the Subscription and Contact form popup types with more customization options. You can add new additional fields to your form. This lets you collect more information from your users in one form only. The opportunity of adding Check-boxes in the form is the ultimate saving tool to guarantee the GDPR complaint of your form. 
Procedure
Simply include a checkbox in the form of your website popup, and inform users about the data storage via the form. They will read it and have the choice to accept it (or deny) with the checkbox and then submit the form. Even more, you can make the checkbox to be a required field. So no one will submit the form, being unaware of the data storage by your service. 
Here are the settings for the Subscription form popup: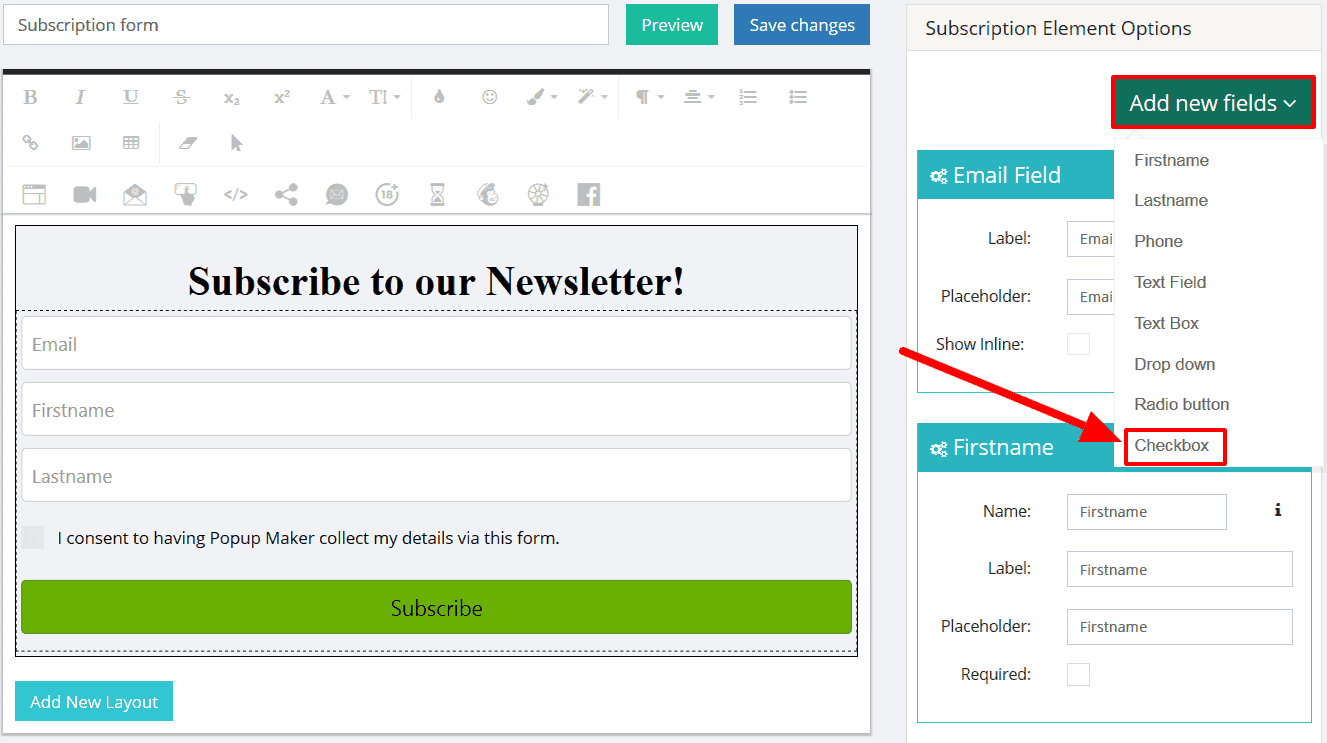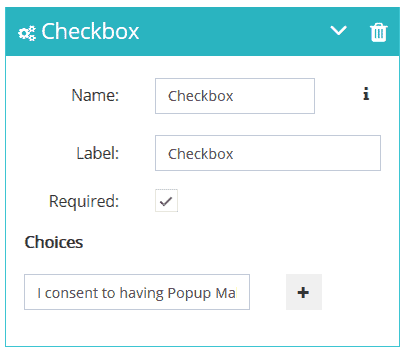 Here's what your Subscription form will approximately look like: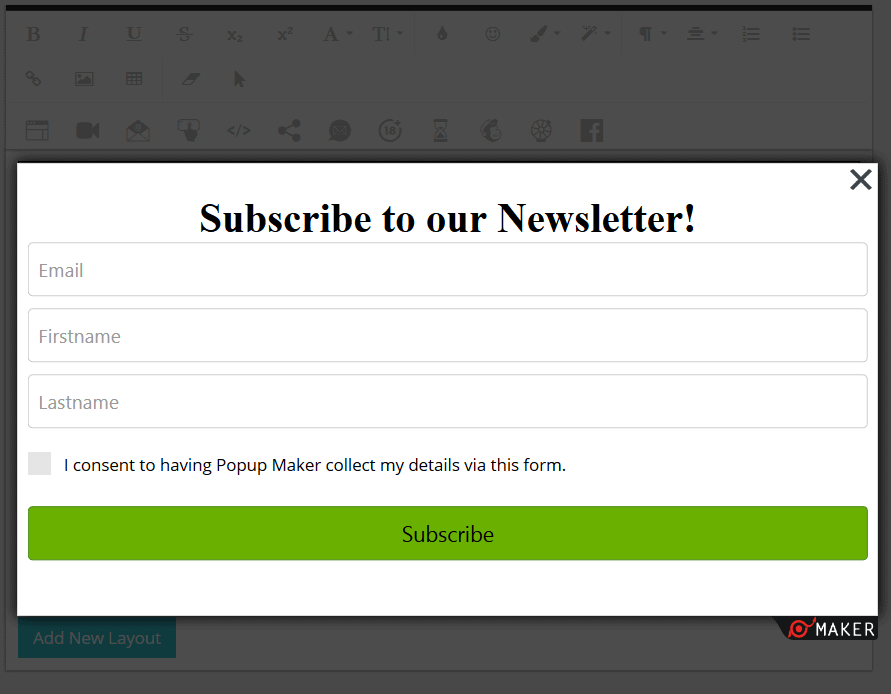 And for the Contact form popup type, you can simply check the "Show GDPR field" option.
Add your own text and make it "Required":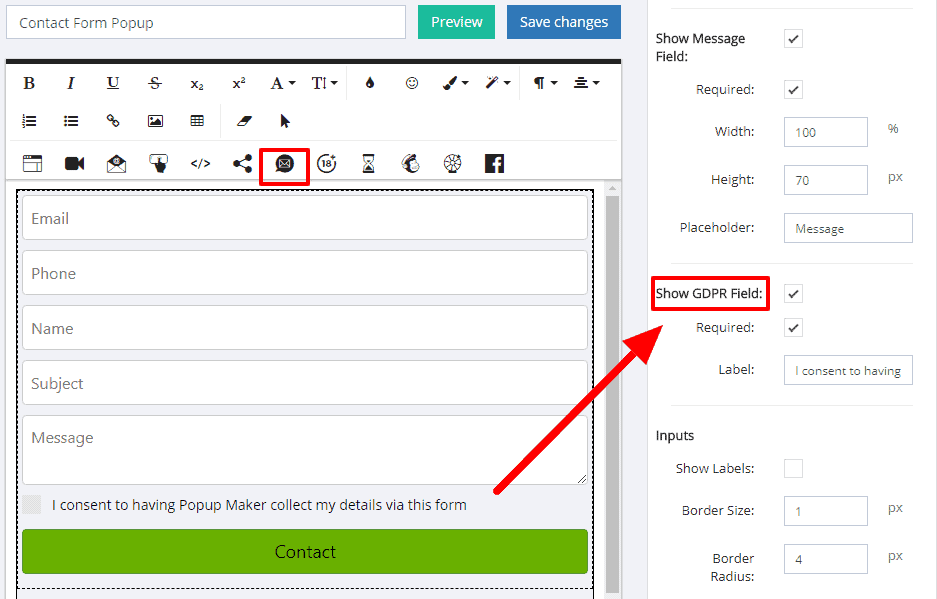 Popup Maker popups are using cookies to handle the popup opening and closing.
Please, make sure to notify your users about this to keep the GDPR rules on your site. 😉