The chief aspect of becoming a fruitful eCommerce marketer is knowing your customers' preferences and their way of thinking. This can greatly help you to run a more focused strategy according to their preferences and, get more profit as a result. Creating dazzling content for your eCommerce marketing can be really demanding. Especially if you have no idea why it would seem intriguing to your customers, too.
You should comprehend how customers operate before you start the strategic crux of marketing. The trick is to affect your customers' thinking in a psychological way.
If you learn some key principles of psychology, your eCommerce marketing can highly grow its level & bring you even more profit than you expected.
So, let's discuss some psychological tricks that can be realized via website popups!
Intriguing Secrets
You can't but agree that secrets are very exciting and stimulating. If we see something covered under "Top Secret" or something like that, we doubtlessly put all our efforts to know what's there – under the cover. This is typical for all of us, human beings. 🙂
Why don't use this trick in a website popup and get more sales and engage more customers to read your offers and bring you even more income?!
Think of an attractive image and add a text that will catch the attention of a visitor at once – make them think it's secretly important. 😉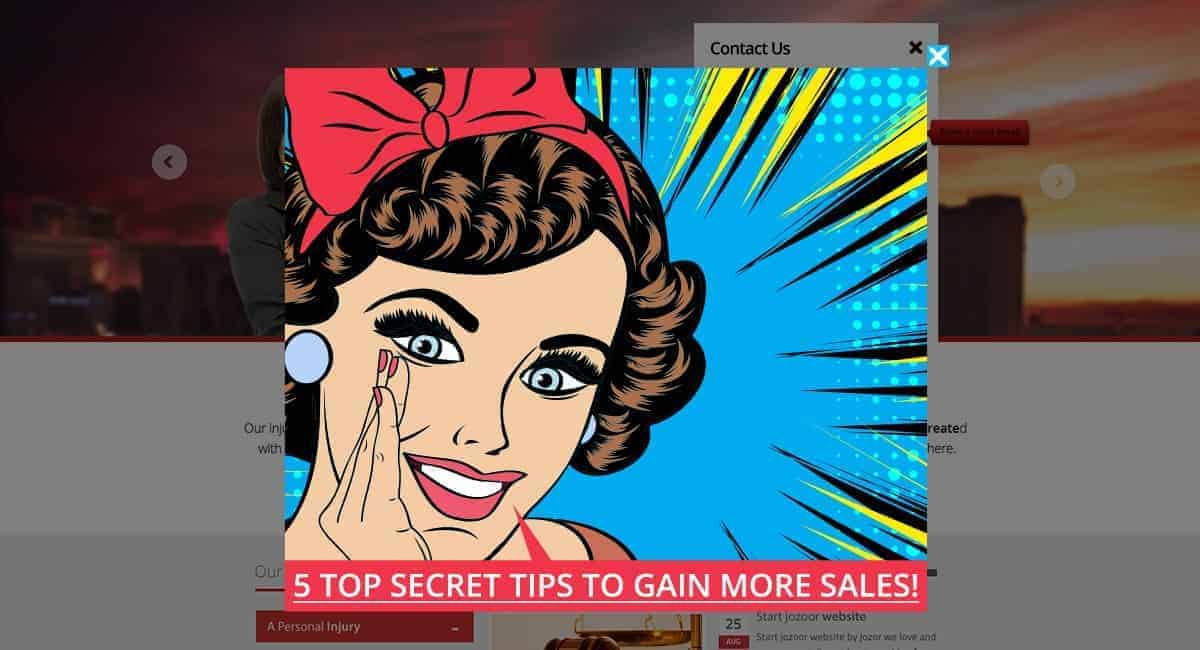 Show Growth
It's always vital to regard that the customers must be sure of your value. They must know the level of your ponderability.
Show your users the progress you have had during the years of your activity. It's convincing them and making them be sure that they can have something like you.
They must be sure of the quality and the efficiency you provide in your service. And this is one of the best ways to display your weight to them! If the customers, for instance, learn that you have many-many subscribers, this will definitely move their interest to check what you offer that engages so many users. This is where developing relationships with customers is crucial.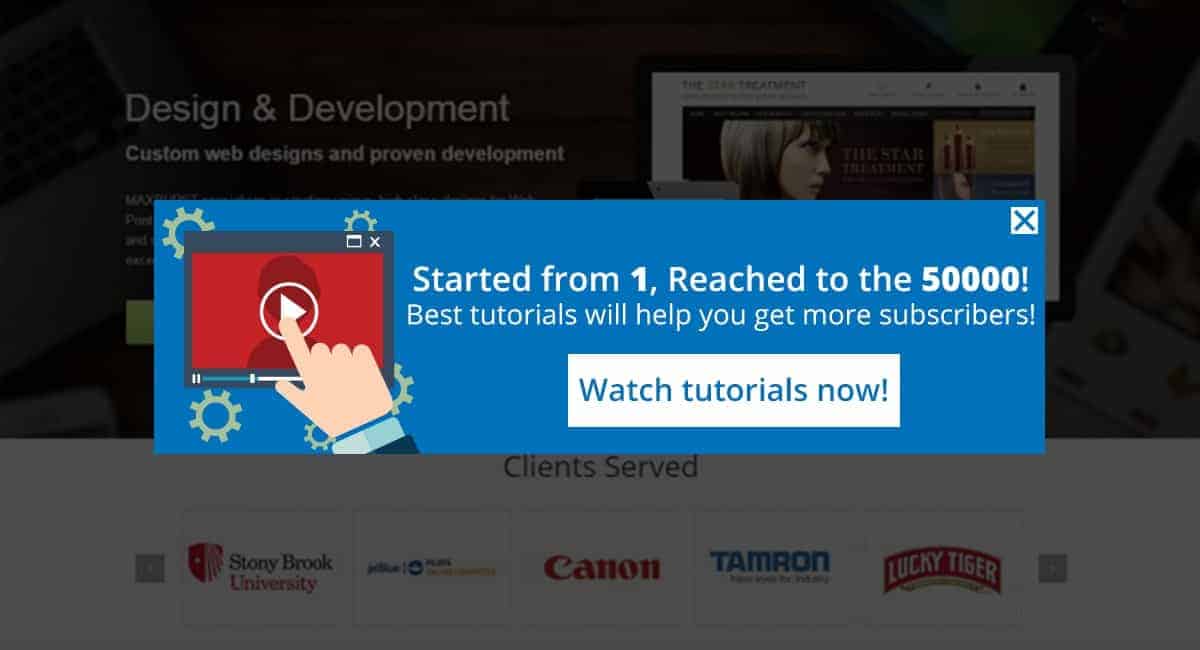 Hurry Up!
A lack of time makes us make faster decisions, this is a fact! Practice shows that customers are way more inclined to purchase something on your e-store when they have a time-limited offer rather than in actual situations. The brain works faster when they see a good discount offer which will end in 5…4…3…2…1 minutes! This is when customers do their best to manage to get a product at a much cheaper price than usual.
Having this in mind, you can create a Countdown popup and show your best offer with a discount. Believe me, this will bring you as many sales, as you haven't had for a while. 😉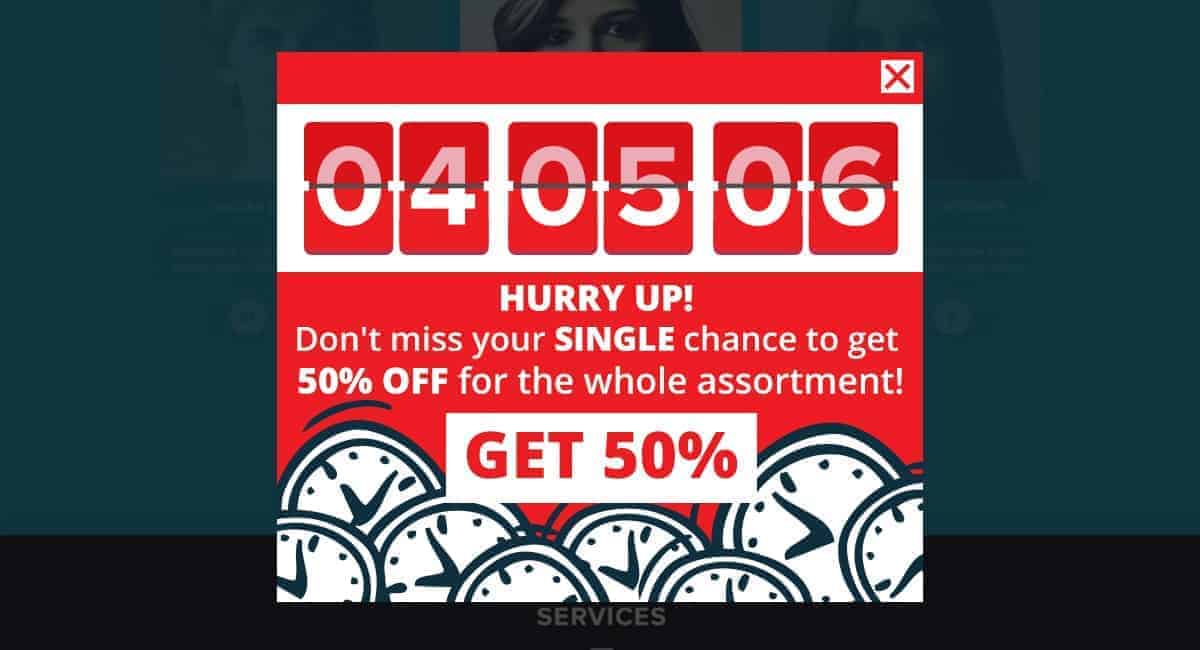 Motivation
Motivation and persuasion are the most effective tools to affect anyone you wish! Customers can be very motivated if you make them think they can become better than they are and have more success in their business than they have!
Let's say you're offering online business courses and you want to get more subscribers for your courses. Motivation is a proven tactic that is 99% likely to affect your customers and make them do what you want. Subscribing to your newsletter is the desired result in this case. 🙂
Create a Subscription popup, add some motivating text, and ask them to subscribe to your newsletter and get courses that will become a key to their successful business!