Ready for the next awesome update from Popup Maker? Popup Maker Newsletter tool is available from now on!
This is a perfect solution to make the newsletter sending the process a lot easier and more convenient, right through one popup tool. No need to implement 3rd party newsletter tools to send newsletter updates to the subscribers collected via our popups. Simply set up the newsletter settings right through your Popup Maker dashboard and keep your subscribers updated.
The newsletter tool is very easy to set up and has all the necessary customization tools to provide you with the perfect newsletter. This will allow you to target and send targeted offers to your subscribers, thus increasing your sales.
If you have an eCommerce shop, for example, you can send newsletter updates about your new collections and sales. You can even send separate newsletter emails to specified groups, like men and women, for specific clothes collections.
What's super fascinating is that you are free to select as many email lists (among the ones you have collected via Popup Maker Subscription popup) as you wish for one newsletter at a moment.
Setting Up
Here's how you can set up the details for your newsletter: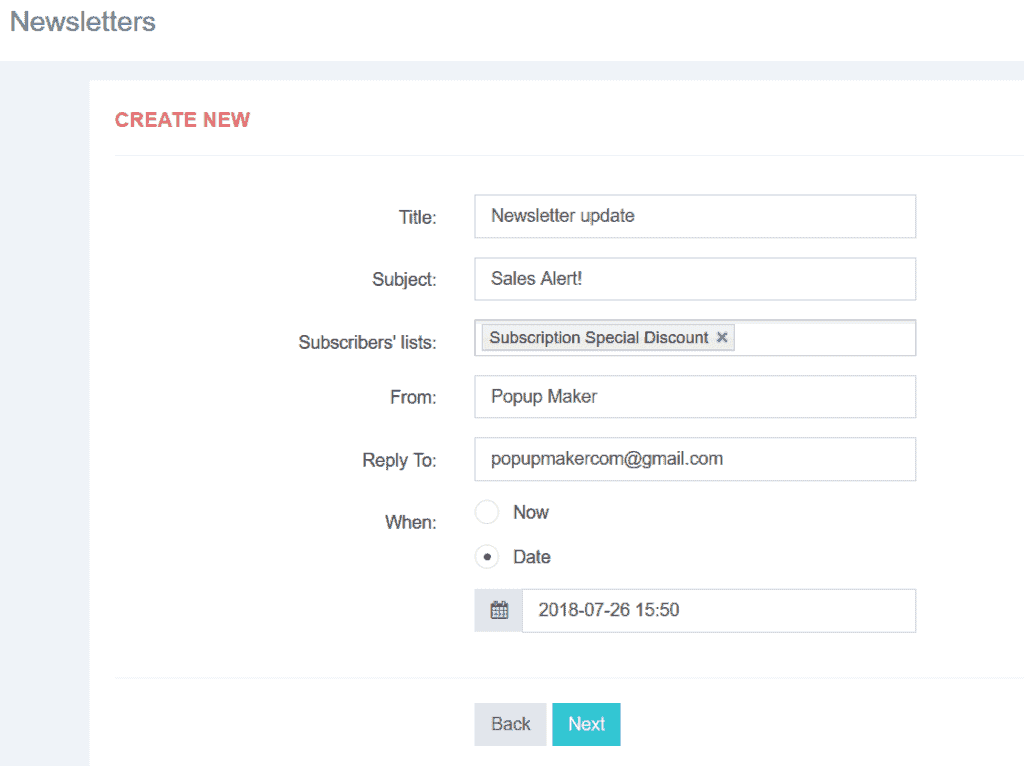 You should start with the title of your newsletter, then specify the subject of your letter. After this, it's time to choose the subscribers' list(s) to which you want to send this exact newsletter. You are free to select as many lists as you wish for the same newsletter.
Another great feature of the Popup Maker Newsletter tool is that you can schedule the newsletter to be sent later, on the specified date and time.
Message Creation
The creation of the newsletter message itself is fully under your control. You can create its structure from scratch or choose one of the already construed templates.
Add attractive images to your message, related to your updates, compose the message, and include an "Unsubscribe" button, in case your subscribers don't want to receive newsletter updates anymore.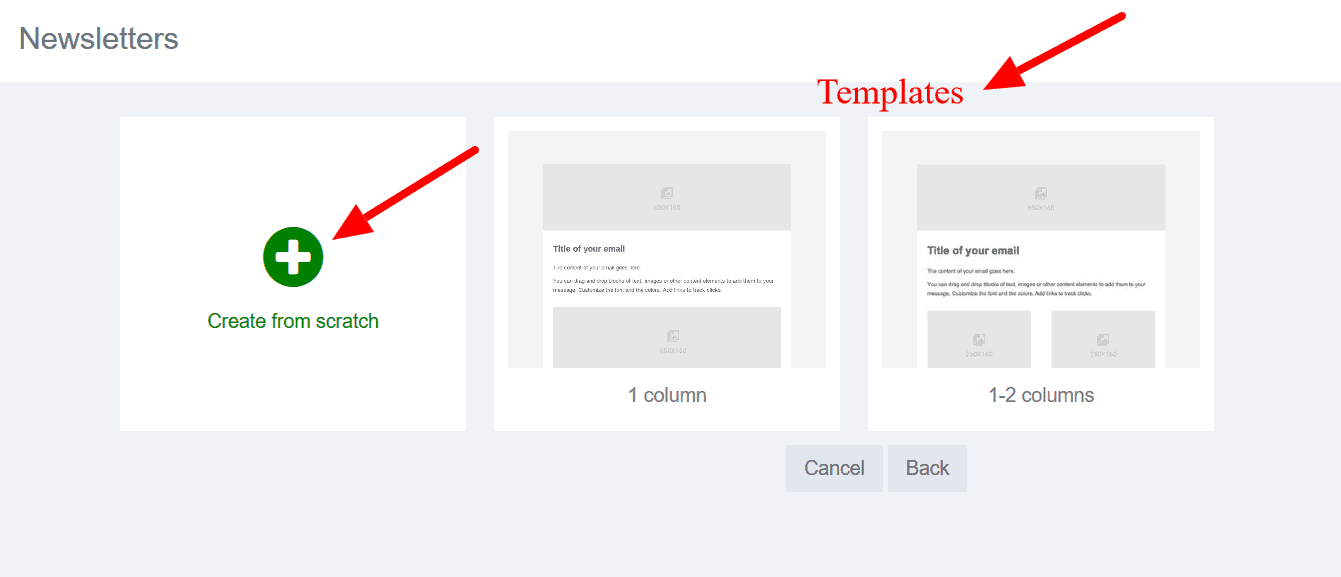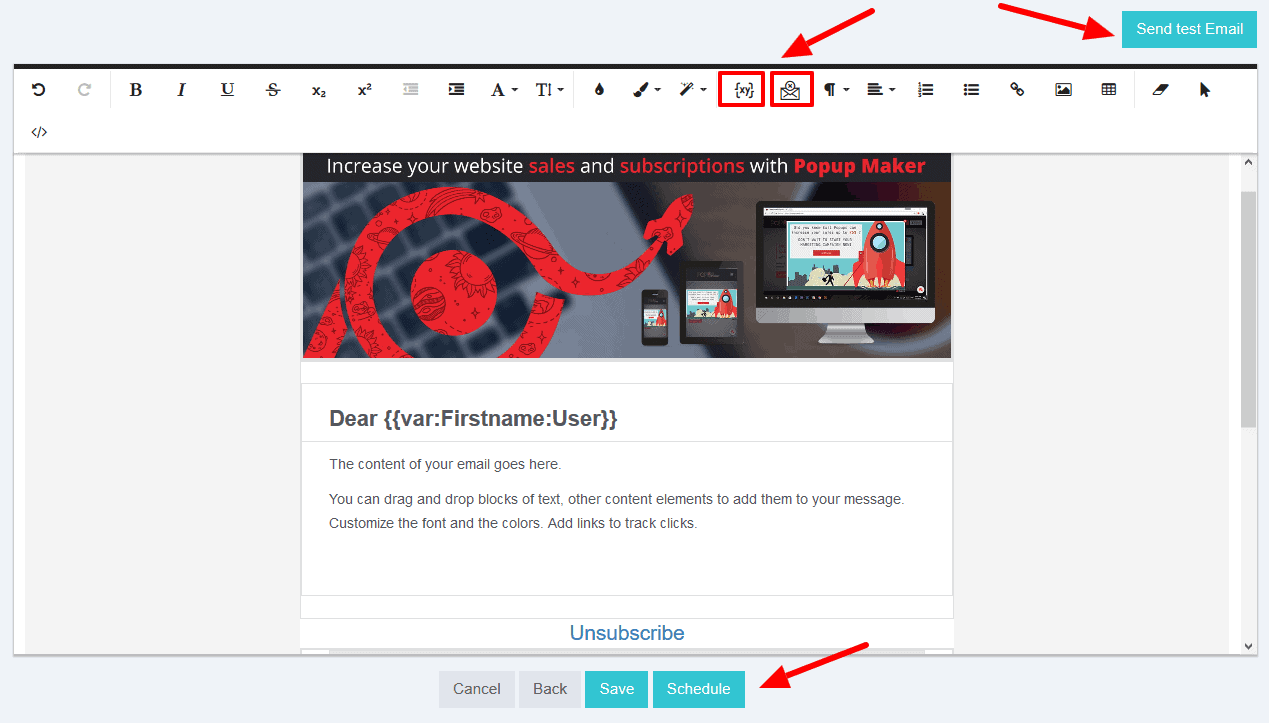 Ready to start the perfect Newsletter campaign? Go ahead and build a better conversion on your site! 😉
Check more details about the usage here: How to use the Popup Maker Newsletter tool?