Content marketing is not a new concept in the digital world, but it's more important now than ever. Content is king and increasingly comes to the forefront of all marketing strategies as it becomes a critical element that brings exceptional outcomes.
"Content is king" is a well-known quote from Bill Gates's essay, where he describes the future of the Internet as a marketplace of content, ideas, and experiences. 
Focusing on building unique, high-quality, and authentic content that is entertaining, helpful, and interesting for consumers will take the crown. From the text, video, and images to the infographics, polls, webinars, and podcasts, ensure that your content is shareable and suitable for your business.
So why is content king? Let's find out!
Why Content Is King in Marketing?
Content marketing services are crucial for your business to thrive in today's impetuous world as they connect and support all the elements of your digital marketing strategy. 
You can use your content for your blog, email marketing, social media, and PPC advertising. With a solid content strategy, each channel uses the marketing tactics you think are best to achieve your marketing goals and sales revenue targets.
Let's move on to the list of content marketing's main benefits.
Cost-Effective and Scalable Option
Creating great content gives you a very profitable way to generate leads. There is a great need to drive traffic, especially for small and new companies. It doesn't mean huge enterprises don't need leads — they certainly do. You will receive stable traffic and new leads through content marketing.
According to the research, content marketing can cost up to 62% less than traditional marketing. And this is even though it generates up to 3 times more leads for every dollar spent. With such easy accessibility, it's easy to see why content is king in 2022!
A Great Way To Gain More Traffic
Quality, non-duplicatable content is king in SEO and search engine rankings for several reasons. First, regularly published unique content and naturally placed keywords help a website rank organically high for applicable search terms and keywords. A higher ranking ultimately unlocks the brand for more digital consumers looking for content in their industry. 
Increasing Your Target Audience's Engagement
Loyal customers are critical to the success of your business. You must include significant content ideas that your existing customers appreciate. You can then capitalize on the power of user-generated content to strengthen those vital customer relationships. Content that provides value to your customer base will help build brand loyalty by supporting your online customer relationships. This serves to encourage repeat sales with the possibility of cross-selling and upselling.
Bring In New Leads and Help Grow Sales
Good content is key to brand awareness and success in a saturated market. It helps generate new leads and increase sales as more consumers become exposed to the brand. Besides, it allows people to engage with the brand without encountering annoying sales messages. Drowning consumers in product-oriented content can badly impact their relationship with the brand. In contrast, good editorial subject matter fosters relationships as customers move from client to brand advocate.
Improving Brand Recognition 
Brand awareness is probably the most important benefit of marketing as it ensures that customers look for the brand and tts products, rather than vice versa. It enables customers to understand what the brand is offering and how this product or service will make the customer life better. Providing helpful information to every customer is critical to recognizing, loving, and trusting a brand effortlessly.
Tips On How To Make Good Content
There are a few basic ways to ensure your content marketing strategy is working and getting noticed for the right reasons.
Focus on A Personal Approach
One thing that helps reinforce the belief that content is king is that you can make things very personal. Customers are at the heart of marketing, and you need to show them that they matter. 
People are interested in consuming content that is relevant to them and helps solve their problems. Always focus on value first and avoid content that puts your product in front of your audience (sell your brand, not your product).
Ensure Consistency
The second tip on how to make good content is to take care of its consistency. It would be best if you created a sense of trust. In this case, consistent behavior will help a lot. This applies to more than just your content style, communication, and the type of content you share. The frequency is also important. If your brand only reaches out to customers once in a while, or if it doesn't regularly share news and content on social media, you won't impress your audience.
Make Things Interesting and Useful
Content is king in digital marketing. It's undeniable. But you must work to ensure that your content is licensed. 
There is plenty of content on the Internet. So, the best way to ensure your audience chooses yours is to be interesting. You have to benefit their lives fascinatingly. It is not enough to answer questions and solve problems — many can do the same. Content is king but engagement is queen. Thus, spend as much time as you need and use all of your audience research to create engaging content that will keep them coming back for more.
For example, let's say that you want to write an article on how to hire flutter developers. Google offers thousands of materials on this topic. How to stand out from the rest? You can make your content useful: share your experience or conduct interviews with recruitment specialists and discuss their hiring experience. This way you will distinguish your piece of content from others. 
Make Digital Marketing Strategy
The first thing you need to boost sales and conversion on your site is to develop a digital marketing strategy to deliver your website content correctly. A perfectly formed digital marketing strategy can be a real-life-saver for any website. Of course, every company has its specific characteristics according to which a strategy should be developed. But here's a general example of a digital marketing strategy that one may use to boost sales:
Planning – Check the analytics of the performance of your current digital marketing strategy of the website, develop new approaches to include better-converting images, videos, and other website content 
Connect – Implement various techniques to reach out to more customers, use subscriptions, and other converting means to keep engaged with your customers.
Function – Promote your website in all possible ways, like social sharing to shout out about your website on the net.
Convert – Exit intent, website popup, e-mail re-targeting – these are just a little part of the possible conversion means you can use on your website.
Entice – Boost sales by offering various sales or promotions to your existing customers, like discounts, free shipping, etc.
Exit Intent Website Popup Conversion
Exit-intent is one of the most powerful means of customer conversion today. This is a simple technology detecting the mouse movement of the users who try to leave the website. Just at this very moment, a lightbox popup appears with an enticing offer making you go back to the site.
Any visitor is convertible if a clever and appealing offer is made via the popup. This can be anything – discount coupons, free shipping, free gifts, like 1+1=3, etc. 
The point is to offer the customer what he needs the most and what may be the reason to get back to your website and do shopping increasing your revenue.
Popup Maker comes with the most forceful exit intent technology available on the market. It's super easy to set up. You may enable this option for any type of popup, just pick one of the cool templates available or create your own popup from scratch!
The appealing point is that Popup Maker's exit intent works on mobile devices as well. So you can also apply this high converting triggering on your mobile users!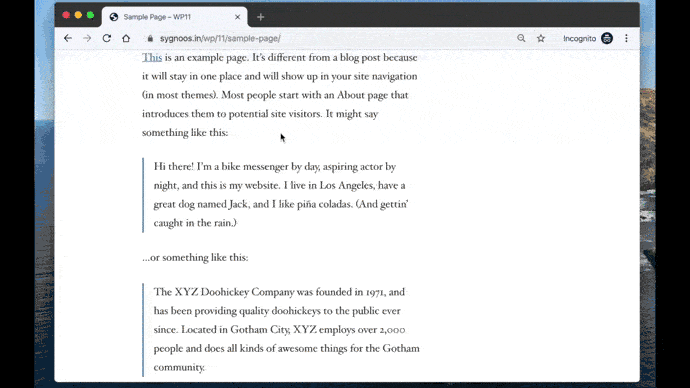 Email Marketing To Boost Sales
Email marketing is one of the components of digital marketing strategies. This is when the content matters no less than on the website itself. If the content is meaningful and compelling enough, you will not miss a single conversion chance for your website. 
Automated emails are the easiest way to stay in touch with customers and keep them updated about every single news and update on your website. This is kind of a bridge connecting you to your potential sales.
Make sure you deliver powerful and clever content to your customers via email and be sure you will see the harvest.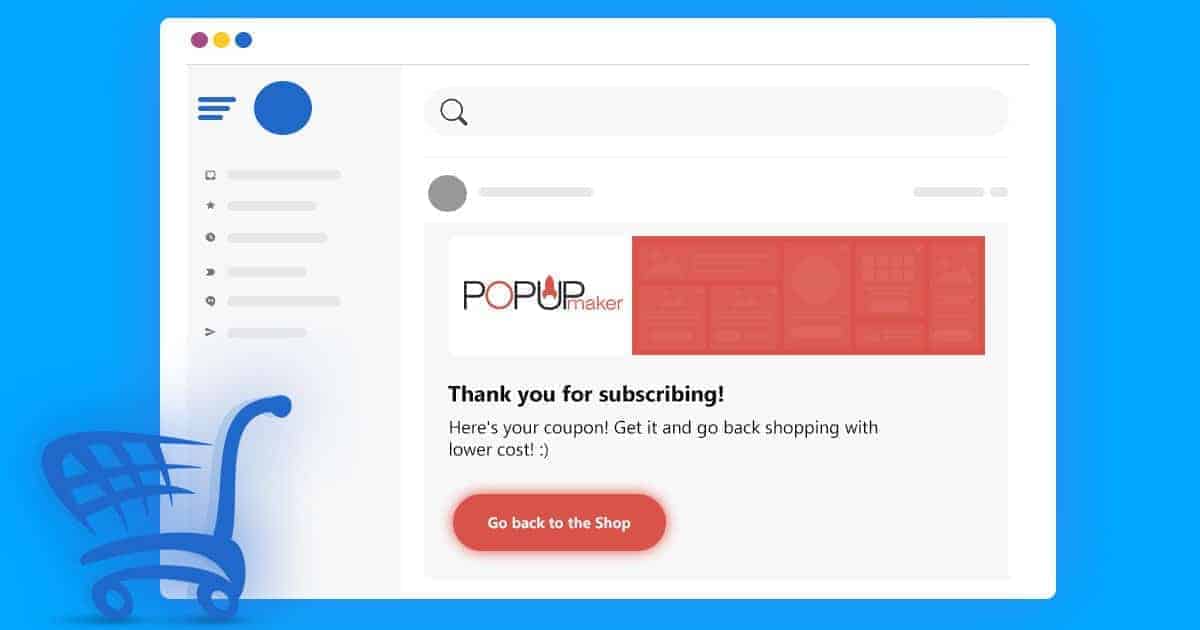 Go Global & Make Your Website Content Localized
Content localization is truly a key to the success of your website conversion. Think of localization as an expansion of your business in a global market. Your website, content, and the messages you deliver to your customers should all be locally consumable to stand out in the market from your competitors. 
Consider localizing as a path to be more accessible to a broader audience thus extending your business.
Personalization is another trend for most of the famous B2B and B2C companies. About 74% of marketers consider that real-time personalization is essential for the development of the website while nearly 30% of marketers claim that personalization is quite difficult to attain.
But the fact is that localized content is really demanded today for the fast growth of a successful website.
Conclusion
It's 2022, and the "content is king" trend rules the marketing space even today. It helps your brand to thrive and accelerates your growth in the marketplace.
With digitization, it's becoming increasingly important to have a strong content game to get noticed. Thus, content is central to any marketing activity and is the only element that can really grab users' attention.
Content marketing is a long-term game that can have an impressive impact on your business. Just remember that content marketing success doesn't happen overnight. The longer you stick with it, the more benefits "king content" will give you.