In order to succeed and grow, a company needs to keep a very close eye on its customer retention rate. Keep in mind that an initial conversion costs five times more than retaining an existing customer. So, if you invest in retention as opposed to lead generation, you can significantly boost your bottom line.
In this post, we'll take a look at seven different ways to improve your customer retention rates. These tactics rely on clever copywriting, design, and marketing.
Get Right to the Point
To ensure your customers don't merely make a one-off purchase, you want them to view you as the best in the business. You need to be a brand they can trust and a resource they can turn to in a time of need. Creating valuable content is one of the best ways to establish yourself as an expert they reach out to.
You probably already have a decent idea of what valuable content looks like. So, let's just point out two additional important features.
First, make sure you get to the point quickly. This means you'll share the crucial information as soon as possible in all of your content. Don't expect a visitor to read through thousands of words to find what they're looking for. The sooner you can answer their question, the better.
This post by Sleep Junkie demonstrates that point. It gives a 30-second summary at the very top, so readers are able to take the key information away immediately.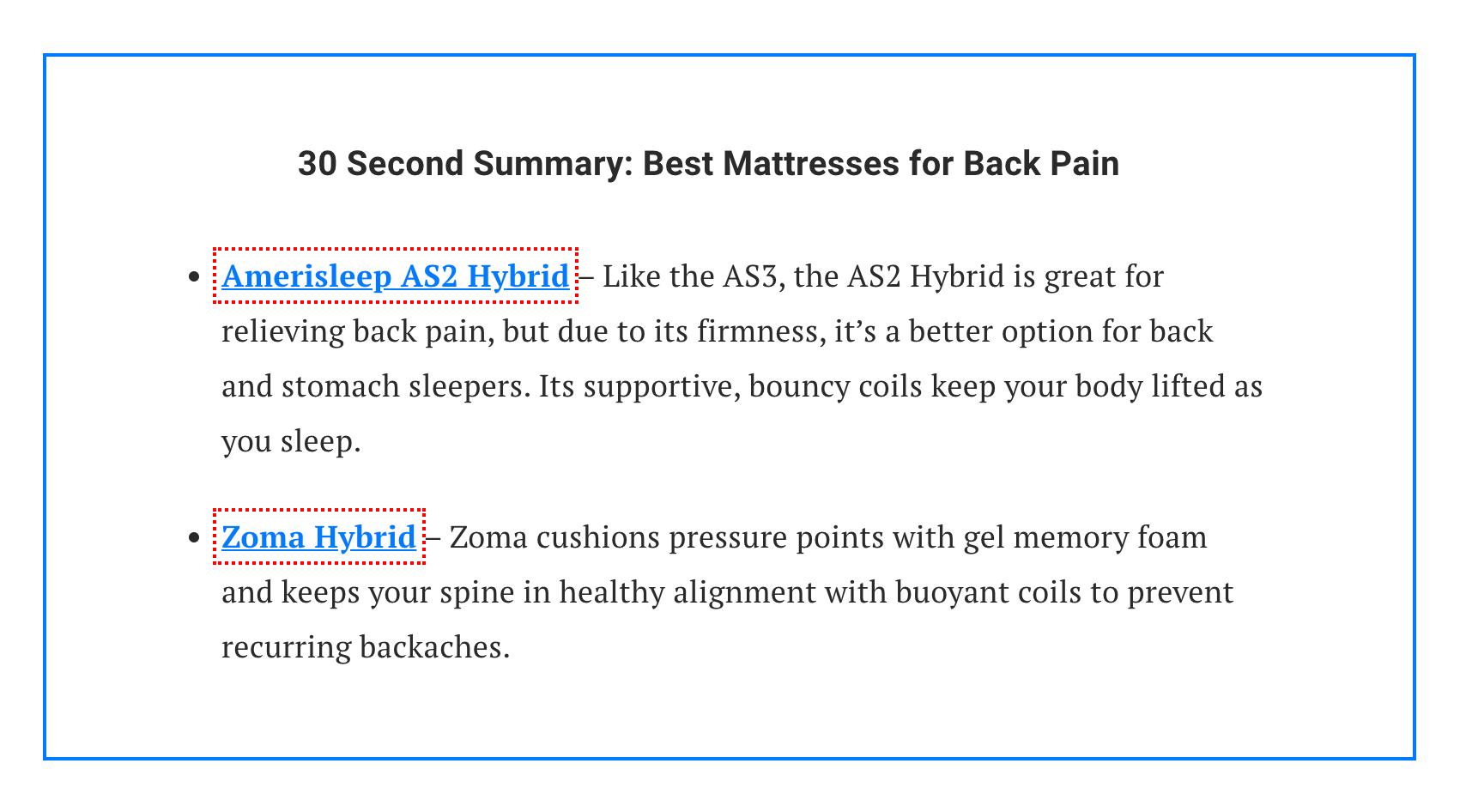 They can read on if they want to, but they've saved valuable time already.
Give Your Visitors What They Want
Another important content marketing point: align what you post about with what your readers are likely to want. Don't cover topics that they're not interested in, and don't write about things that nobody is searching for. Do your keyword research well, and make sure you match search intent as well as you can.
This post on Recipe Fairy is a good example of this practice. By combining a lot of high-traffic keywords in one roundup post, they can capitalize on all the different searches those who want to replicate McDonald's recipes at home are likely to make.
Give Something Back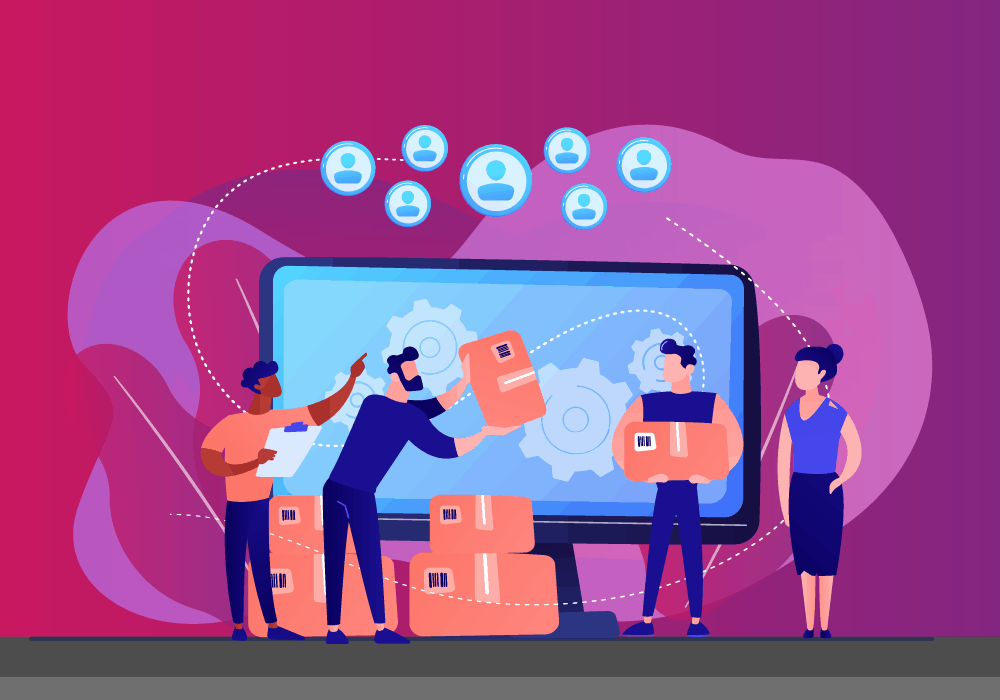 Customers like freebies; that is a simple fact. As long as what you can offer for free doesn't impact your bottom line, make sure you give something to your customers to reward their loyalty and their interest.
For example, you can:
Offer free shipping for every repeat purchase.
Offer discounts.
Throw in a free product.
Choose to keep it a surprise – delight customers unexpectedly instead of spelling out a loyalty program.
You can even give back in a different way, with free digital templates, sheets, printables, and so on. This is what Real Thread does, and it looks great. They have an entire page dedicated to all kinds of useful templates their customers will like.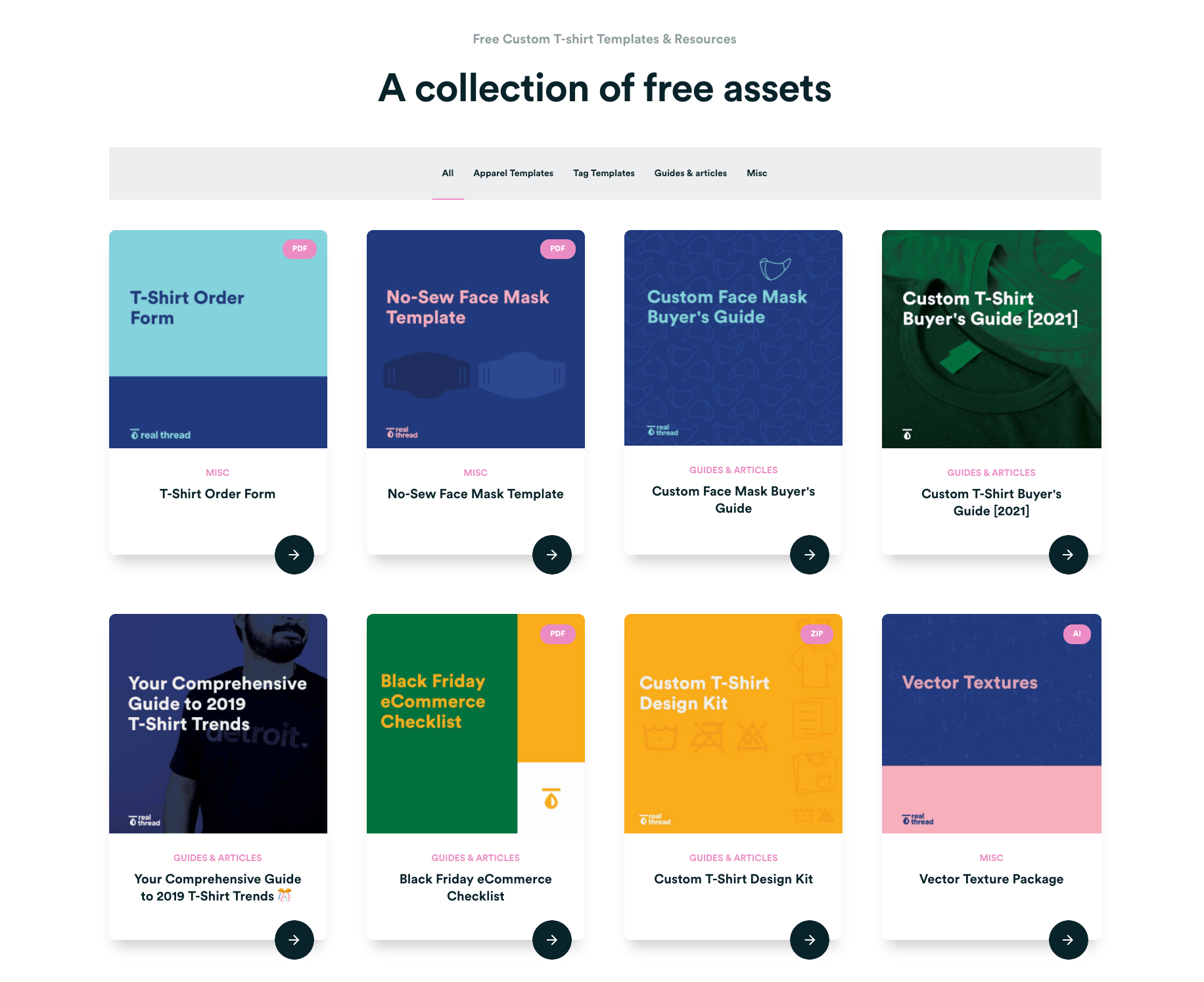 Establish a Loyalty Program
Loyalty programs are the next logical step if you're looking to establish a clear system that will tell your customers exactly what they can expect to get and under what kinds of conditions.
Again, your goal is to offer something they will genuinely like. For instance, if your shipping rates are low anyway, perhaps free shipping is not the most likely to attract repeat purchases. On the other hand, a discount on your premium items might do the trick.
Make sure to clearly define the rewards. Madewell has done this with a dedicated page where they answer all questions and provide details on their loyalty program.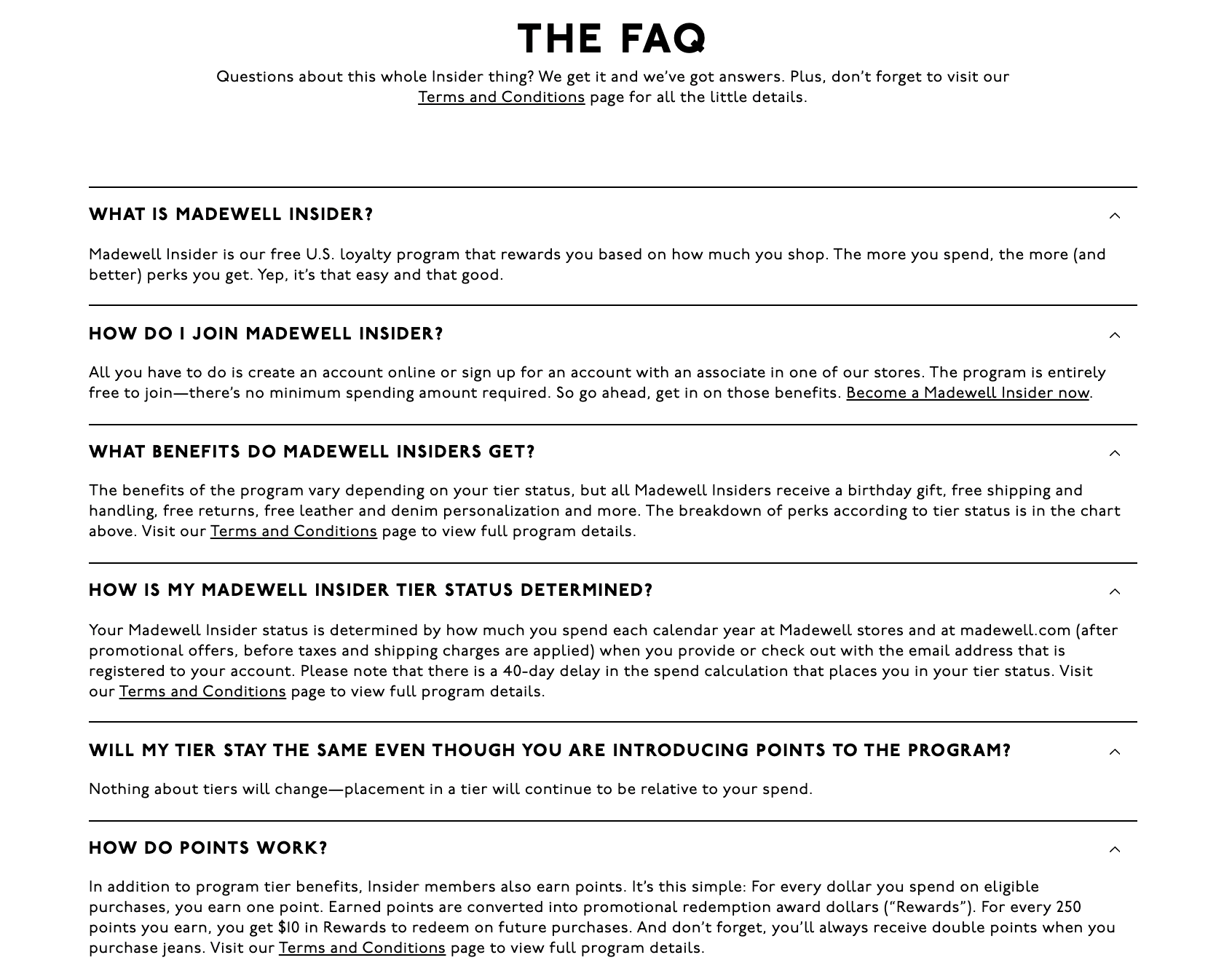 Offer Additional Insights
Creating a vibrant and active community of like-minded individuals can do even more than help promote your brand. It can provide an outlet for sharing information, networking, and lending a helping hand to your audience.
Social media is usually the best platform for the job. Your page, group, or even thread can serve as the ideal meeting place for your customers who are looking to swap stories and experiences. You can use any of these free Hootsuite alternatives to start publishing posts on your social profiles. And then you can then jump into the conversation and offer valuable tips, ensuring your followers are likely to come back and make a repeat purchase. 
Aura does this with their popular Facebook group, which helps them solve any customer pain points and ensure they remain loyal to their product.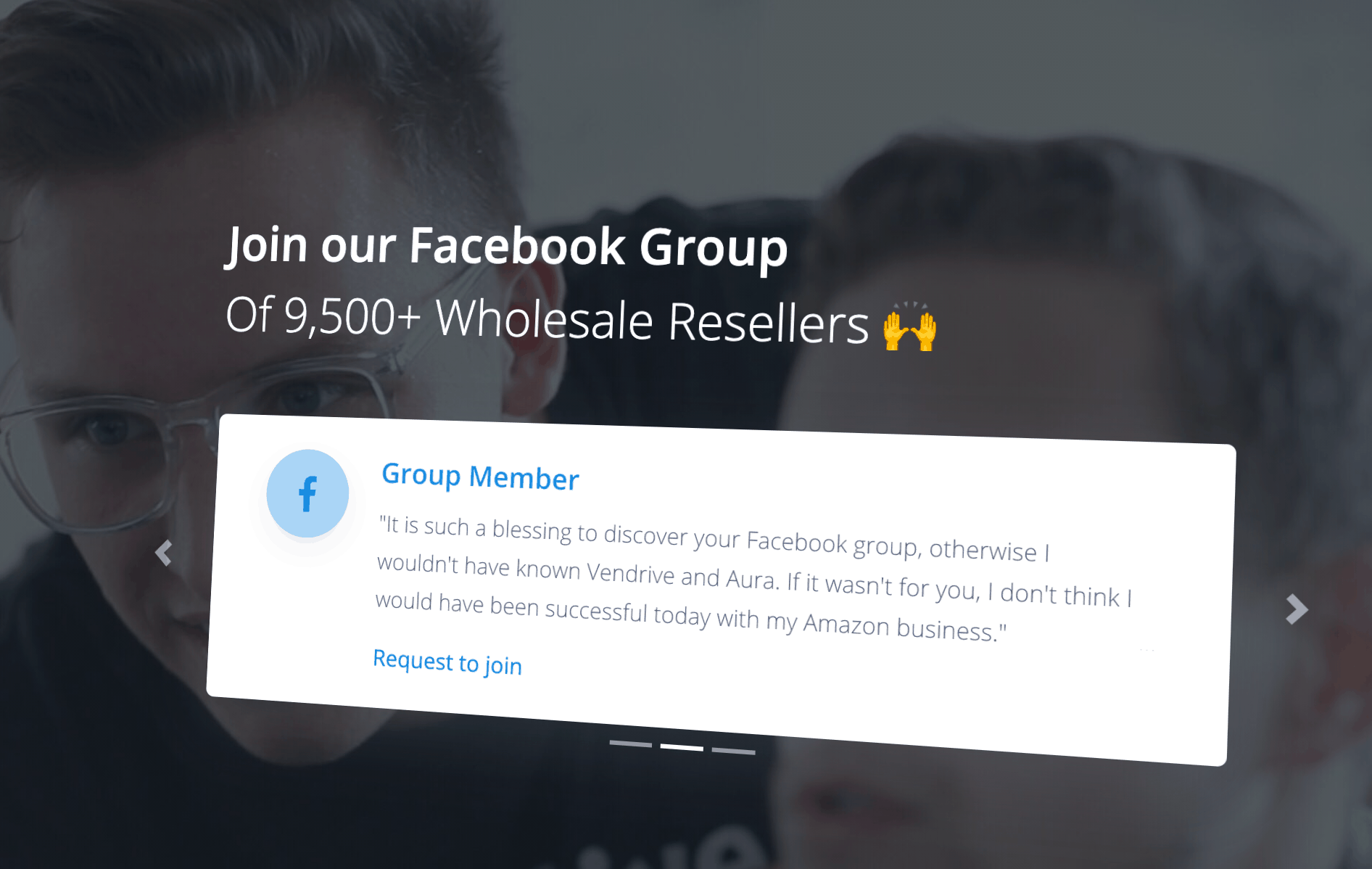 Show Off
In order for a customer to want to come back, you need to demonstrate value and integrity. You also need to provide plenty of useful information and insight a customer can use after they've converted.
By offering an extra level of guidance and showcasing how other customers have used your product or service to solve particular pain points and overcome specific issues, you will ensure customer loyalty over a longer period of time.
Case studies and use cases are great vessels for this kind of content. That's especially when you're able to share real-life data from actual customers. This is what Ad Badger does with their case studies, showing actual figures and the personal experiences of satisfied clients.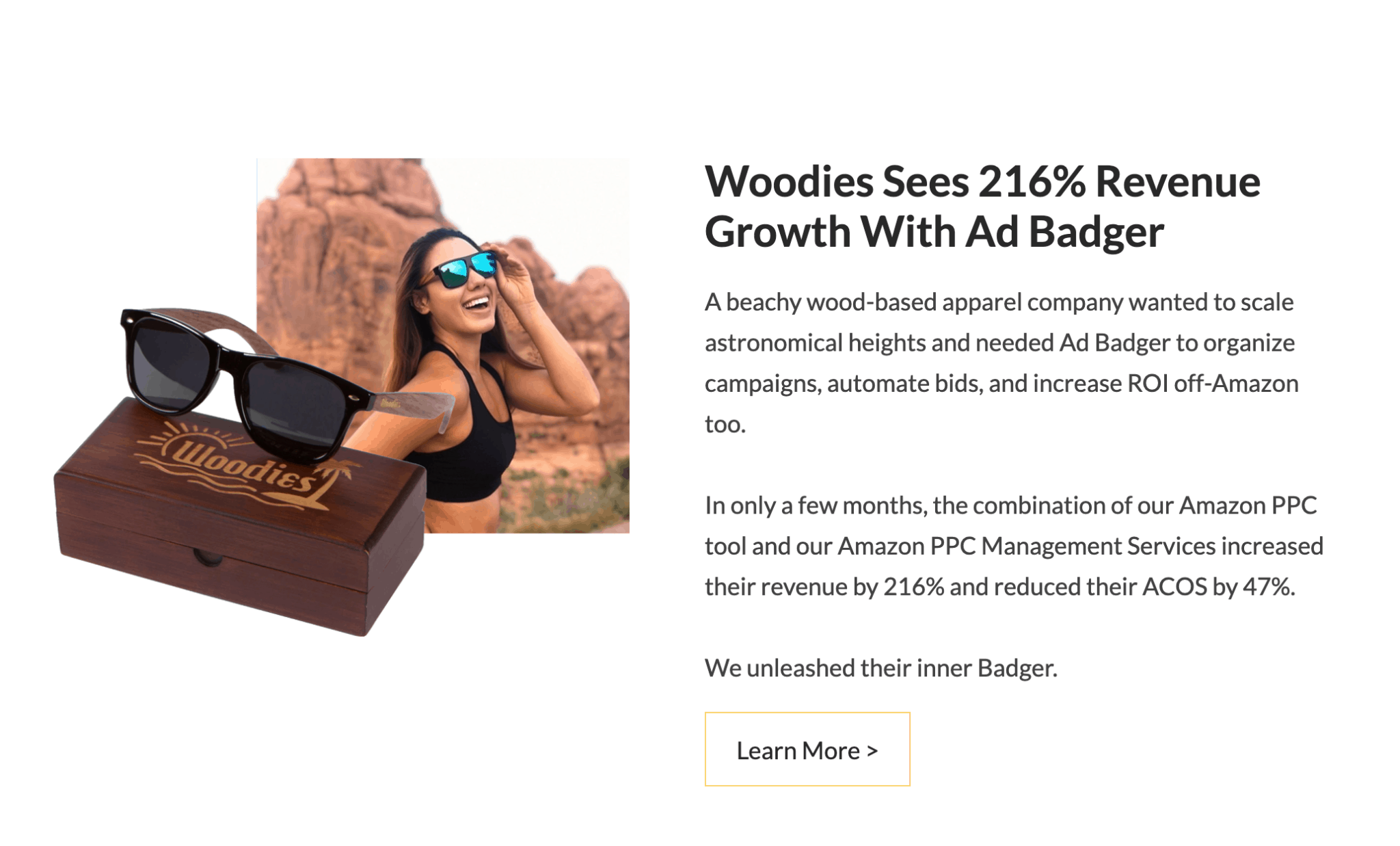 Hook Them Before They Leave
Sometimes, all you need to do is capture the attention of a visitor before they leave. Perhaps you have a special offer that they may not have seen. Perhaps you can offer a discount or a freebie if they choose to make another purchase.
An exit popup is a great way to provide your visitors with one more chance to convert. You can easily add it to your website, where it will serve as an additional touchpoint before someone clicks off. As such, it can raise both your conversion and retention rates significantly.
Final Thoughts
By focusing on improving your customer retention rate, you can improve your bottom line as well as your user experience. Happy customers are loyal customers. By giving them what they want, preempting any objections and questions, and providing value, you'll deepen their relationship with your brand and will avoid losing your customers.
–