Wanna collect more e-mails and run rewarding email marketing campaigns? Well, you need e perfect email capture tool and cool ideas to implement them in the most profitable way! This article will help you find the best ways and tricks of e-mail capturing without being pushy and irritating.
E-mail marketing is one of the most forceful means of running productive online marketing. The point is to run it intelligently to reach the maximal results. There are plenty of email capture examples that can give you a clear idea and understanding of what a good e-mail campaign should be like.
But where to start? Start with popups. Popups are the greatest means of email capture. The most effective and productive tools that will help you to easily build a good e-mail list and boost your sales.
High-Converting Attractive Offers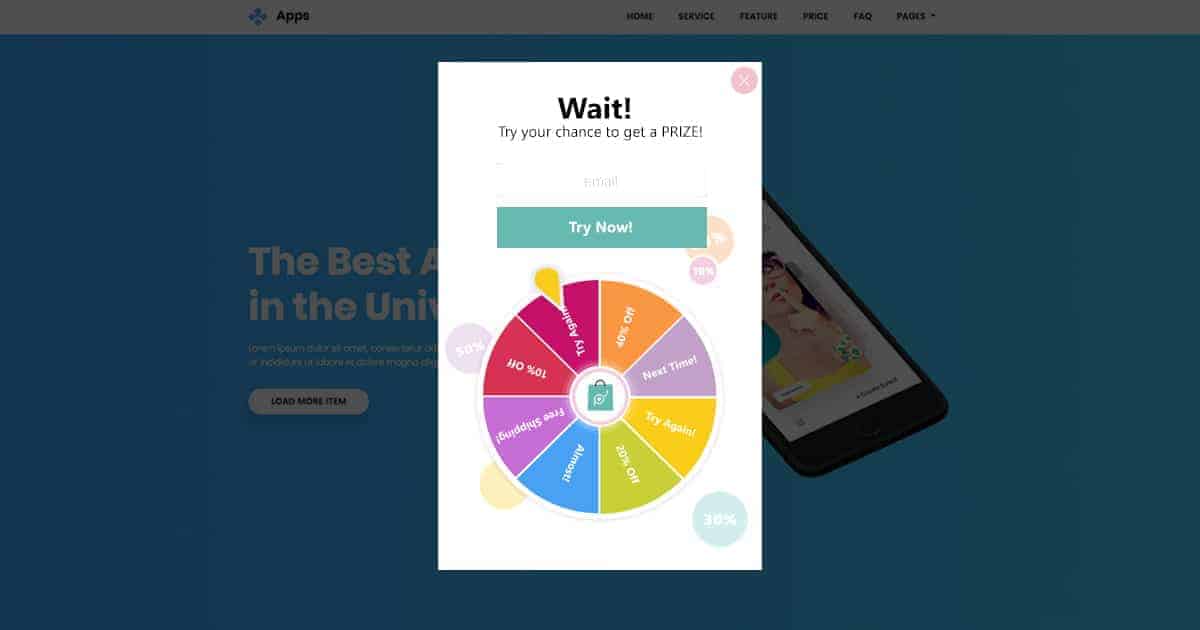 One of the most important points to consider when starting an e-mail campaign is to have an attractive offer and show them at the best moment. Showing a popup offer you should take care of the content and be sure that it will engage the visitors.
Ever heard about Spinner popups? These are super-interactive and attractive popup elements making the popups more game-like and enticing. This is the trick! Visitors get engaged with this type of popup. All of us like games, especially if it has a prize at the end. The spinner+Subscription form combination is a perfect example of a highly-converting email capture popup. This kind of popup will bring you more emails and build a solid e-mail list to promote your website and online business.
The second point after taking care of the attractiveness of the popup is picking the perfect triggering event for it. Exit Intent will be a perfect selection for this kind of popup. Just when the visitor intends to leave the site, a very enticing popup appears offering a game-like prize for a subscription. This way you will not only add an e-mail to your list but also promote your sales. If a good discount is one of the wins of the spinner then it's highly possible that the visitor will go back and shop on your store
Subscription Popup Banners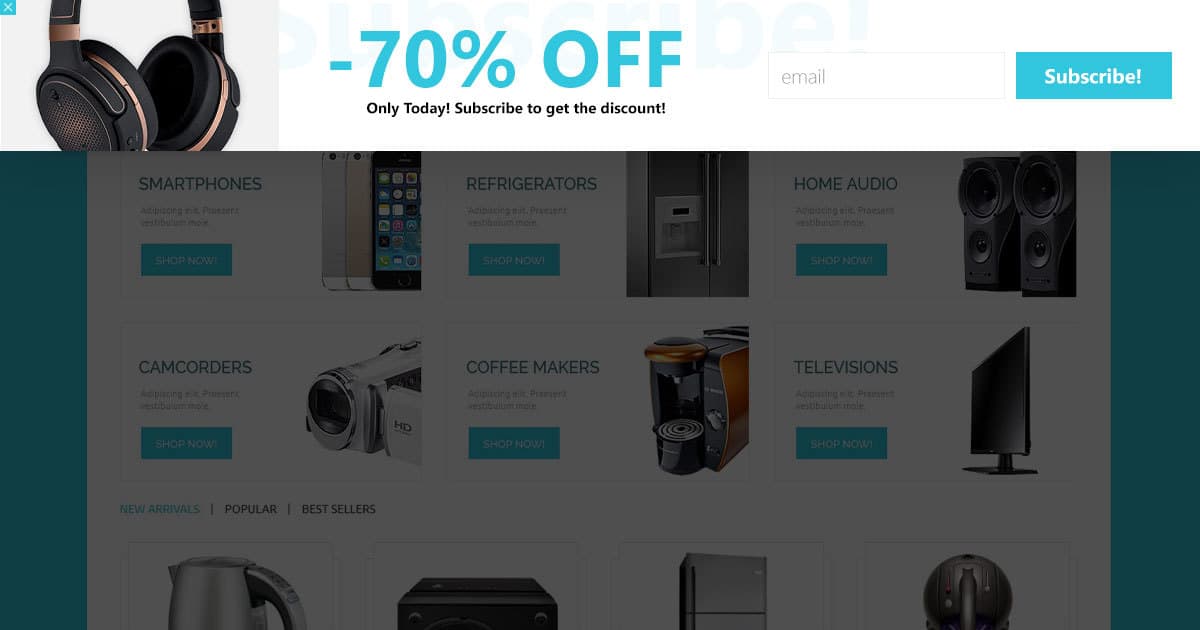 What are banners the most effective for? For showing announcements, offering sales and such kind of stuff that's right!
What if you collide email capture and sales offer? That could be perfect, huh? Periodic sales are a great push-up for any eCommerce, and not only, websites. If you want to have more sales, you should offer discounts, prizes, etc. All the things that may promote your sales and move your shoppers for more shopping.
If a good discount is offered, the users will be glad to subscribe to your newsletter to receive the discounts. And if you have a good eCommerce shop, with a lot of cool stuff that's being updated season by season, you can be sure that the visitors will subscribe to be informed about every news.
So, just consider these facts and include a nice popup banner and capture e-mails offering enticing sales. You'll see how your business and conversion rates will grow in the shortest time.
Welcoming Subscription popup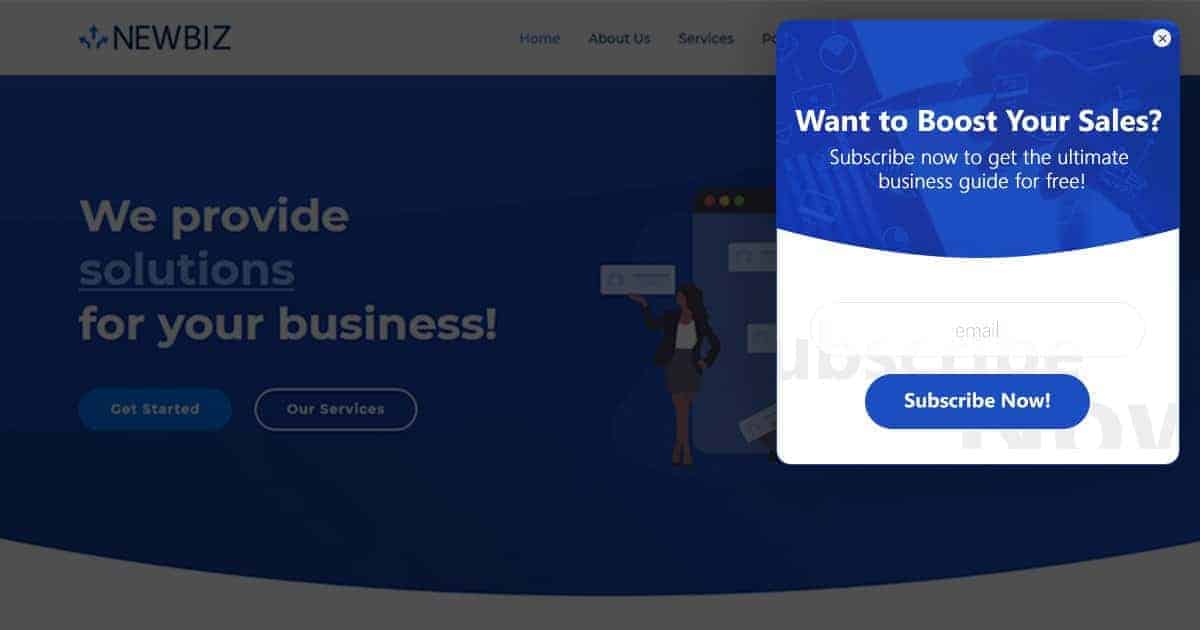 The first impression can never be repeated. This is why it's so important to make the best first impression on your website visitors. You should put all your efforts and knowledge to make the best impression in the most converting way.
It's essential to put the accent on important points to increase the chance of converting. Make an offer to your visitors that they won't resist. Make offers that will definitely engage with your own site visitors. Offer business guides to promote their business. Ensure that your offer is the best solution for their goals. 
Meeting your site visitors with an enticing popup offer is the best thing you can do. Allure your visitors from the very first moment and capture more e-mails. Offer free courses, and free eBooks in the popup. Ask them to subscribe so you can send the items to their emails. And voila! You're ready to have the best e-mail list you could ever dream of!
More Subscribers For Your Blog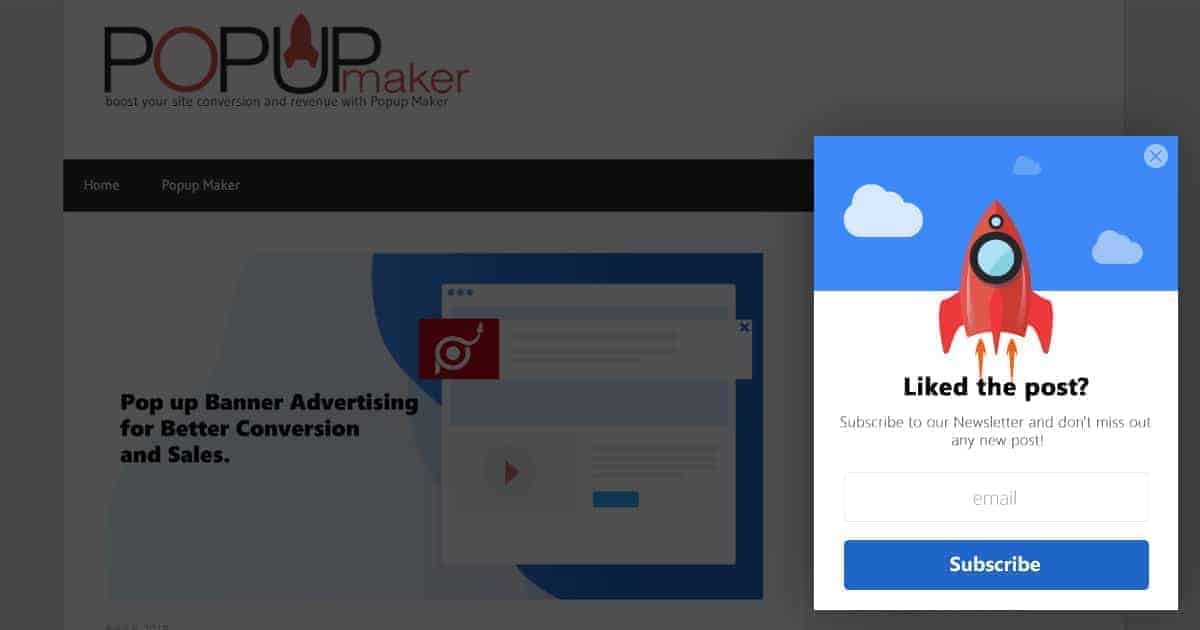 You're a blogger and need more subscribers to promote your blog? Well, you need a responsive Subscription popup to collect more subscribers and become a more popular blogger. 
What a blogger needs? A broad audience, for sure. As a good blogger with interesting stuff on your blog, you should collect a good subscribers list to have a stable and growing audience.
Ever heard about the "Scroll" popup triggering event? Well, this is a perfect solution to engage with your readers and keep the connection when they are reading your posts. A popup appears on the page while they are scrolling down the page, probably reading your post.
You can set the popup to appear when reaching 70% percent of your page, being sure they have had a chance to read your post. And if they have reached that part, you may consider that liked the post. So the chance of getting them added to your list is really great. If they liked the post they will want to check more such stuff. And this is when you will offer a subscription to keep them informed about all your new posts. 🙂
Counting Down Offers

Offers with time limitations are always the most powerful and effective ones. When there's a limit on the availability of the offer, visitors become more motivated to catch the moment and not miss the chance.
This is when you can get much profit via countdown forms presented within your subscription popup. Offer a special discount to your visitors/customers and show them that the offer is available for a limited period.
If you have an eCommerce shop, for instance, you are probably well informed about cart abandonment. Well, this is the greatest evil for any eCommerce owner. The users do not finalize their purchases and leave the site without completing purchases. 
Well, you can stop that! Create a simple subscription popup with a countdown. Offer sales and tell them it's time-limited. The popup should appear on the shop pages, after some time that the shoppers stay inactive on the page. This is called an "Inactivity" triggering event, which Popup Maker offers for our users.
This is a perfect combination to both, decrease shopping cart abandonment and capture more emails at the same time!
Conclusion
Among all the known email capture tools and means popups still remain the most effective ones. Popups are the ultimate tools to provide you with the best results. Increase the number of your subscribers in the shortest time, make your website more successful and boost your sales. All of this is possible with simple pop-up solutions!
No matter, if you have a blog or an eCommerce website, popups are there to help you improve the rates of your site in the most optimal way! 
Just give it a try and you'll see! 😉