The world is worried about the latest news about COVID19. People all over the world work from home. They are isolated in their houses.
This can have an enormous impact on business. But businesses should keep the connection with customers.
Online shopping is more than relevant these days, and you can take advantage of this situation.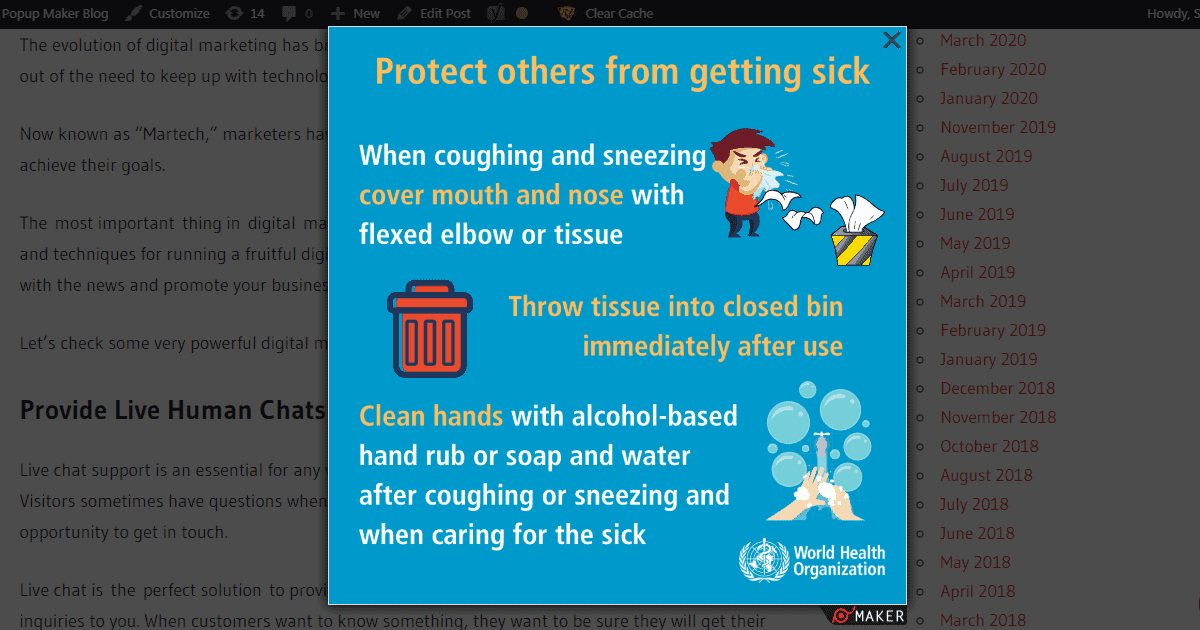 Inform your visitors about the COVID19.
Use popups to share tips for keeping healthy these days.
Provide special discounts to the customers and promote more sales.
Collect subscribers and keep them informed about news via newsletter emails on COVID19.
Show your care to your customers keeping them informed about the virus and don't let it harm your sales. Take the advantage to become more engaged with your customers and gain more sales these days.
Stay Healthy & Safe.