Clear the decks for another perfect new feature from Popup Maker – the Email Autoresponder tool is ready to give you more conversions from now on. Keep the connection with your readers by delivering automatic custom campaigns — like welcoming emails, product launch announcements, or even an online email course.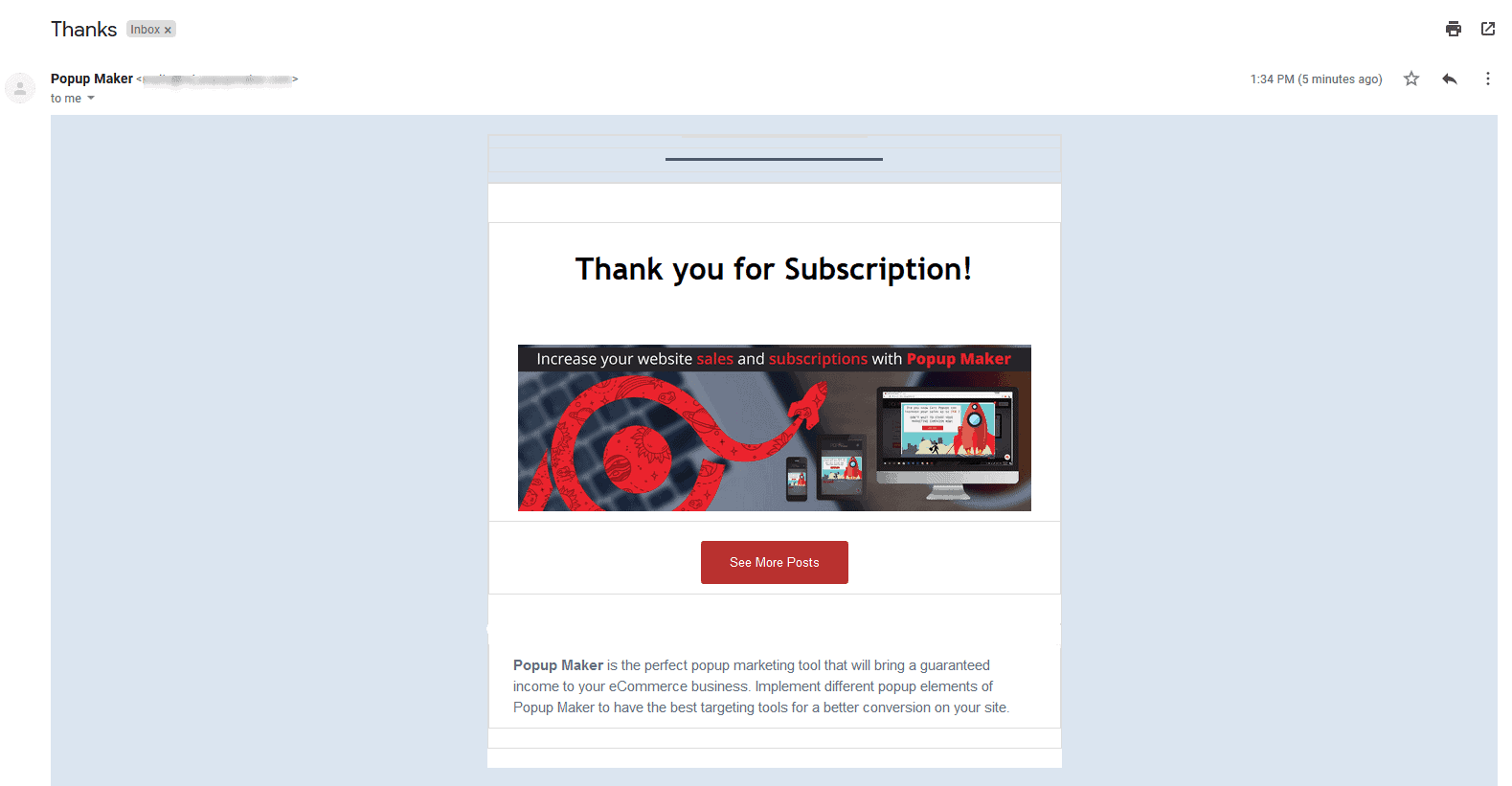 Popup Maker Email Autoresponder will help you send automated emails to your subscribers, as soon as they subscribe to your certain email lists. Make real-time conversions not losing any single moment and target the subscribers from the very first moment they subscribe.
What to show in an automated email?
The answer is obvious – anything that you think may keep your subscribers engaged with you (your service). Here are some uses of Popup Maker's email autoresponder tool.

Welcoming emails – Show some attitude to your subscribers, welcoming them to your newsletter. Make some promises that will surprise your subscribers in the future.
"Thank you emails" – Let your subscribers know that you're thankful for their time and for being with you. And again, motivate them with future updates full of interesting news.
New feature alerts – No matter if the subscriber has just joined your team or he's an old one, you can always inform them about your news. This is the best sign of the freshness and activeness of your service.
Sales offer – What can be more engaging rather than sales offered as soon as you subscribe to a newsletter? If you have an eCommerce store, or if you're offering a service, a perfect practice will be sending an email with a sales offer to the new subscriber. Thus, you'll not only keep them engaged, but also grow your sales.
How Popup Maker Autoresponder works
Simply go to the Autoresponder section and start creating a new autoresponder email for each of your lists.
Fill out the fields and select the popup list you already have, and send the autoresponder emails to those subscribers in the list.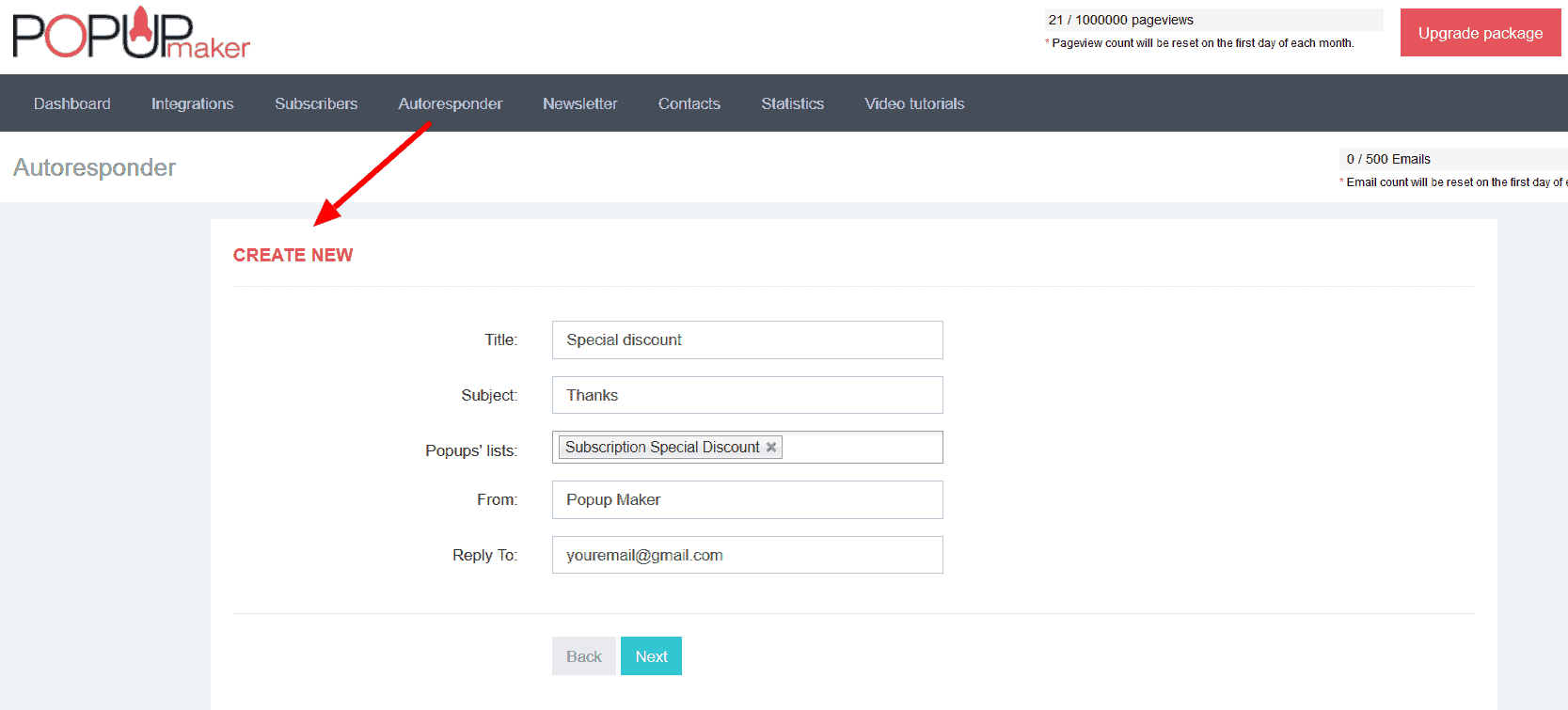 You can create the form of the email from scratch. Or you can select one of the offered ready-made templates for your choice.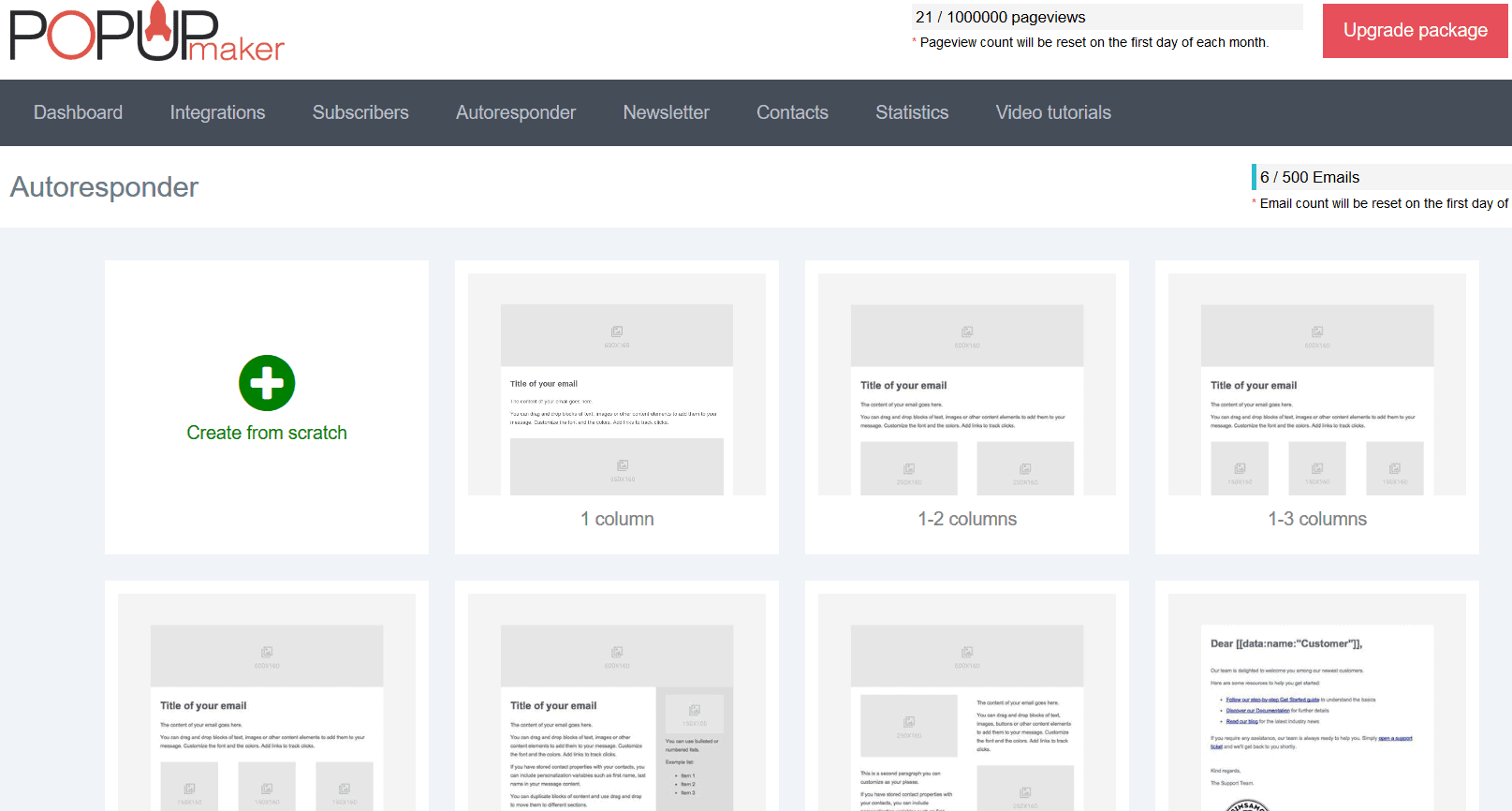 As soon as you set up all the options you can see the final autoresponder email form in the Autoresponder section. You can edit it anytime, clone it or delete it if you wish.

Start building a new bridge with your subscribers, and keep them engaged with Popup Maker Email Autoresponder. Start a real-time conversion and increase your sales with no effort. It's so easy, try it yourself! 😉