Mobile Exit-Intent Popup is one of the greatest options that gives you broader opportunities to reach more success. Exit Intent Popup is considered one of the best ways of getting more conversations, as it allows you to give popup offers when the user tries to leave the website. This is a clever tool that can engage your clients on your website. So why not give a try this clever and efficient tool!
Mobile  Exit Intent is a new useful term in online marketing as it helps you to get more sales on eCommerce websites. Considering the fact that not all the popup tools have this option, you must check it out!
Nowadays mobile campaigns have become much more relevant and popular as people like to spend more time on their mobile devices. So, go ahead, learn new skills, and run your own mobile marketing.
Triggering on Mobile Devices
There are different usages of mobile exit-intent popup. In general exit-intent popup is based on mouse movement but on mobile devices, it works in another way. To create an exit-intent popup on mobile devices you should consider two actions.
The "Back" button triggering
One of the best ways of creating triggering exit-intent popups on mobile devices is the "back" button option. When your cursor is outside the page content, the new popup is opened, which helps you to make new offers in order to engage users on your website.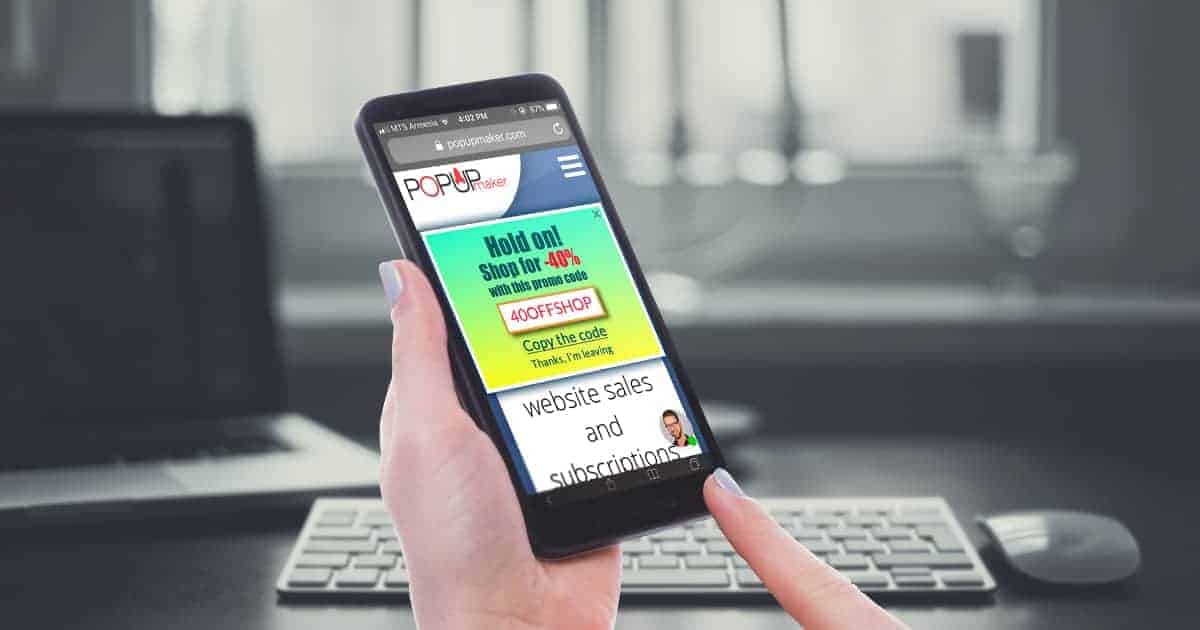 Tab switching on a mobile browser
The second method of creating exit-intent popups on mobile devices is switching to the tabs on your browsers. During this process, a new popup is opened, when the user wants to leave your website. And for sure, the best offer will engage your customers and increase your conversation rate.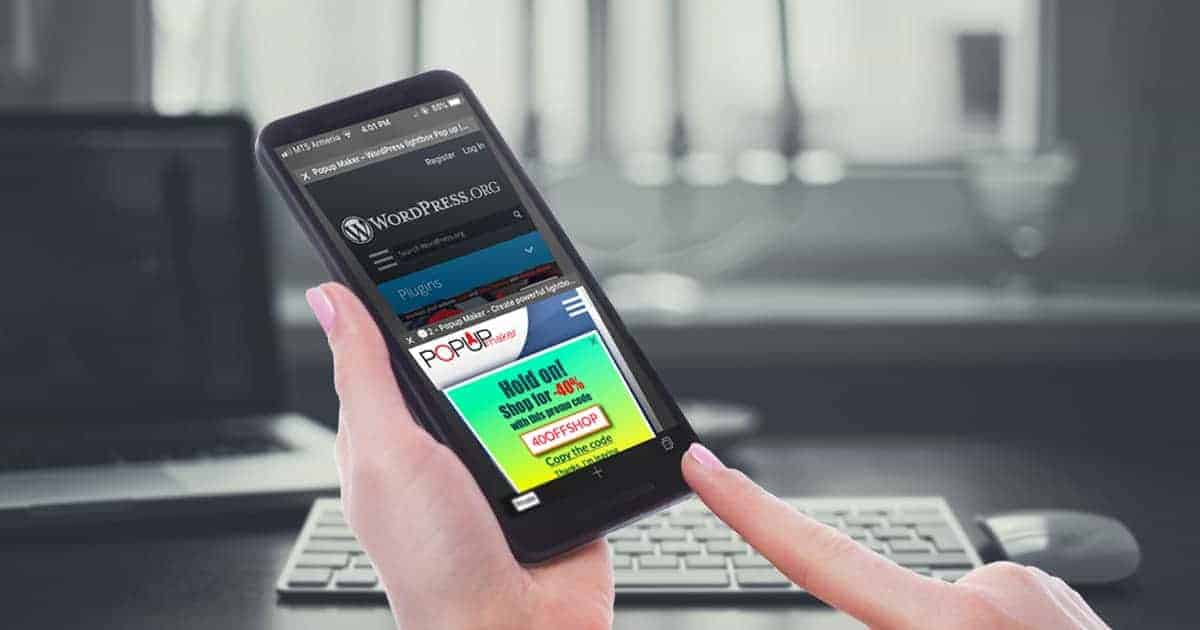 Proper Example of a Mobile Exit Intent Popup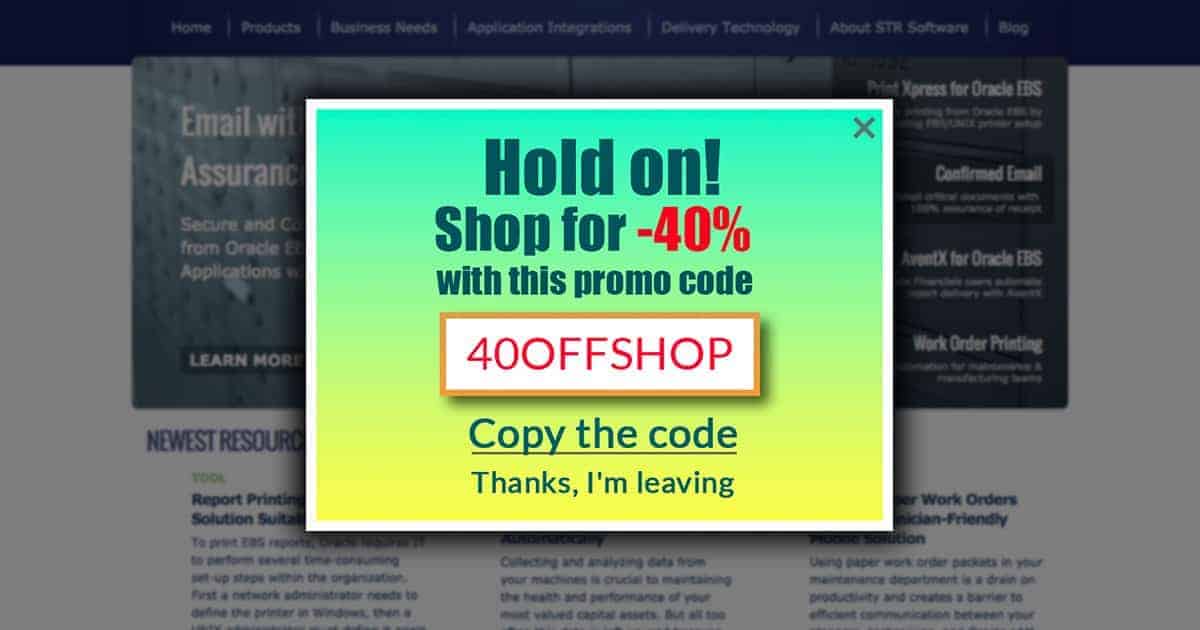 Exit popups should be eye-catching and persuasive if you want to keep your clients on your website. As the screen is smaller, you should pay attention to the text size of popups, which is extremely important to attract more users on your website.
If you don't want to have any problems connecting to Google penalties you should pay attention to some important aspects, which were discussed in the previous posts.
According to the Google's latest announcement about website popups on mobile gadgets, the popup dimensions to be considered in order not to interfere with the view of the visitors. So, a perfect solution in this case will be setting the dimensions of your popup so that they will cover the 40% of the page (on mobile view).
Conclusion
Mobile Exit Intent is considered one of the vital keys to your website's success. Use this new ultimate technology to engage more visitors and increase your sales. Make engaging offers and get ready for more sales in your store.