Today we can say with confidence that almost all of us know what Black Friday is. It's a great holiday full of discounts, stores offering highly promoted sales, and special shopping deals. This is the most profitable day of the year when customers shop and save a lot of money on multiple types of items and businesses earn from it. But how does it work?
In this article, we've highlighted the 7 best to guide and help your e-commerce business benefit from Black Friday.
What is Black Friday And How Does It Work?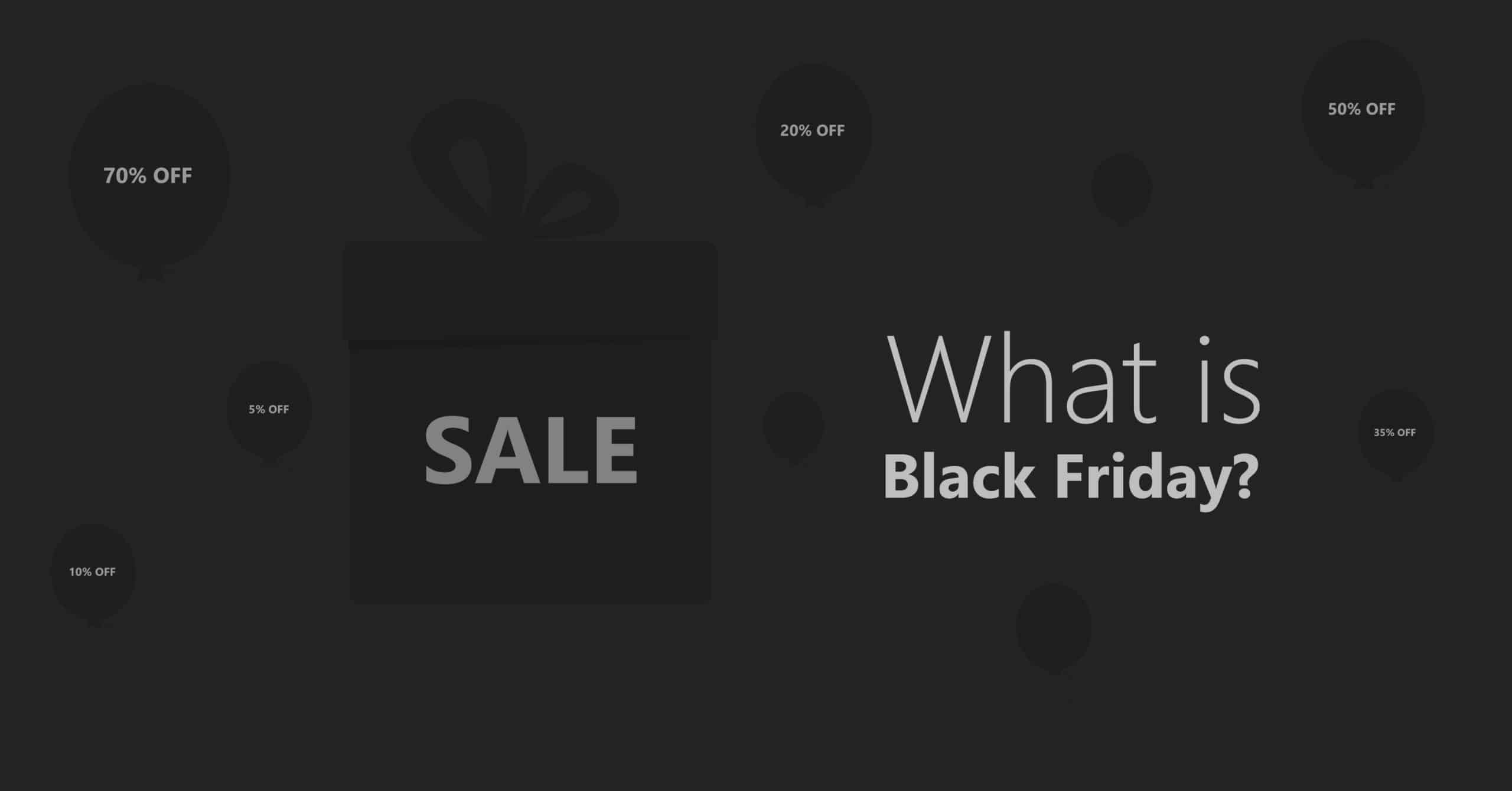 Black Friday is the day after Thanksgiving and is considered the beginning of the holiday shopping season. Stores and shops almost all over the world offer special discounts on every item which is a great opportunity for consumers to buy whatever they desire for a very long time. Black Friday is also considered the most active and engaged shopping day and essential for retailers to gain on the busiest shopping day of the year.
Retailers spend the whole year planning Black Friday marketing strategy and use the day as a great chance to provide low prices on seasonal items. Black Friday advertisements often become so awaited that retailers do their best to prevent them from being published in advance. Anyway, to make the holiday even more outstanding retailers use posters at every corner and those who own online shops use exit-intent popups to increase the awareness of their e-commerce business even more.
How Ecommerce Businesses Benefit From Black Friday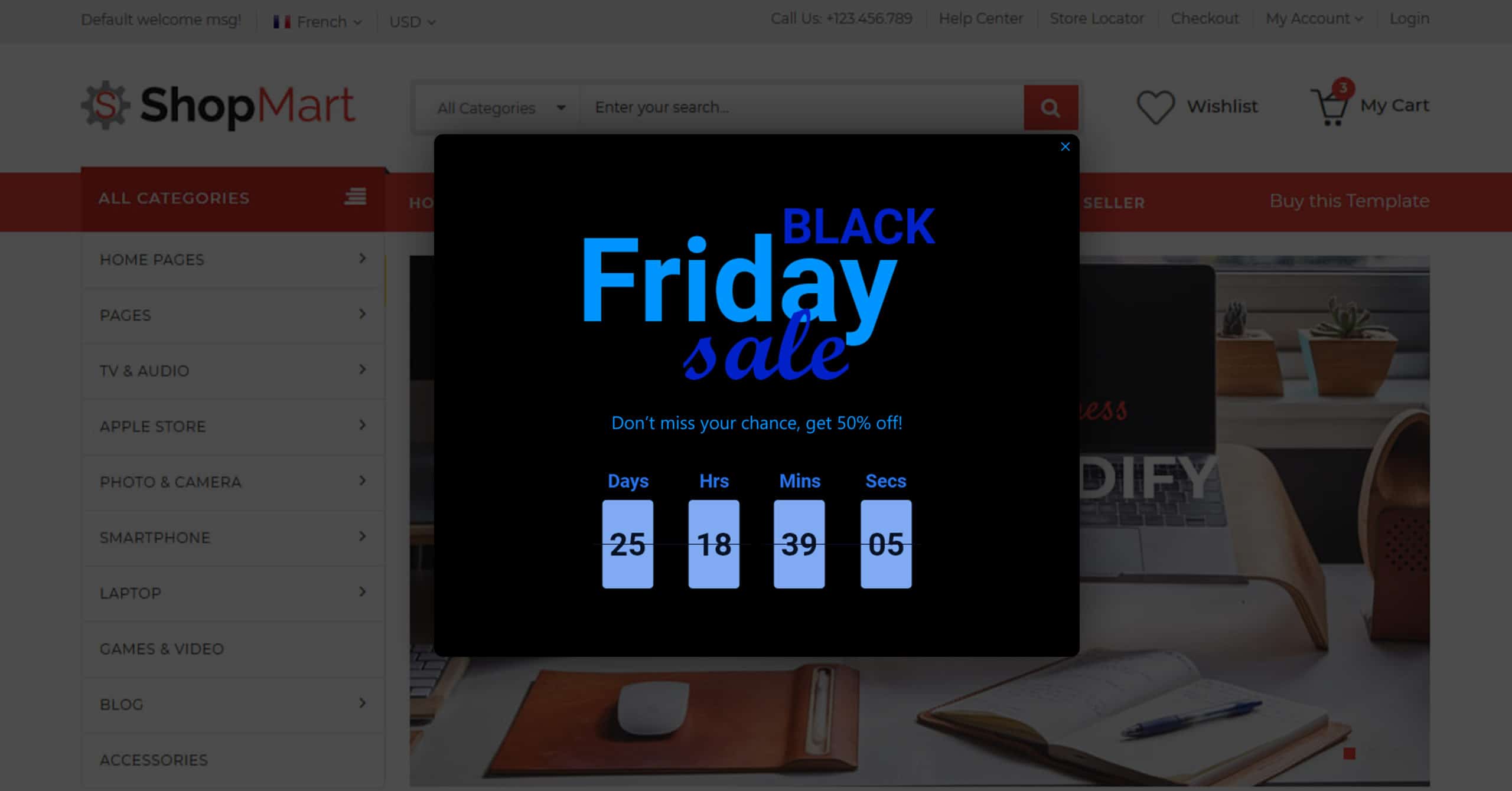 Black Friday is a great time for e-commerce businesses to benefit from. To gain on the busiest shopping day, eCommerce retailers usually use their thoroughly planned eCommerce ideas and engaging content on the right channels and websites. But without a well-planned discount strategy, all efforts are doomed to failure. With the right Black Friday, discount strategy on the right websites new customers and countless sales are guaranteed.
Today, due to the COVID and the fact that the majority of the population uses mobile devices, consumers prefer to shop online. That's why eCommerce retailers are preparing for this day with all seriousness and take some initial steps to plan an effective Black Friday for their eCommerce Business. Let's see what an eCommerce retailer should do to succeed:
Start planning 2-3 months earlier

Determine the amount of discount and the most demanded items to put on sale

Prepare a landing page for sale with all the promotion details about the items on sale

Prepare engaging content and choose the websites and channels to promote your sales

Plan all promoting and marketing campaigns you find appropriate

Use the most demanded digital channels for promoting
7 Black Friday Ideas For Ecommerce
There are numerous Black Friday ideas that you can use to promote your eCommerce business. The most outstanding ideas include:
Sending Black Friday Emails
People need somehow to know that Black Friday on their favorite stores is already launched. To make them feel even more special on such a big day, sending an email can be seasonable.
Optimizing a Landing Page
A landing page is considered a real "lifesaver" on Black Friday. It helps eCommerce retailers to get relevant traffic from consumers who search for some appealing offers. Also, a landing page helps retailers to meet the purposes of consumers coming from email and social media communications.
Promote Your Black Friday On Social Media
Advertising your brand on social media platforms such as Facebook or Instagram should always be in the first place. Otherwise, most shoppers will consider your product not so desirable for not being promoted on the most demanded platforms.
Make sure you create a number of gift cards and promote them on the homepage of your website. This will help to gain customers' trust, loyalty, and sympathy towards your brand. Don't forget to feature gift guides on your email marketing campaigns as well.
Online merchandising is the art of displaying the most profitable offers and demanded products in a way that increases sales and brand awareness. Use appealing images, banners, and exit-intent technology to feature the leading offers, grab visitors' attention, and make them land on your website.
Improving Your Website Speed
If your website loads too slowly then the bounce of consumers is guaranteed. If this issue is not resolved, the implementation of the above-mentioned points may be considered in vain.
Refreshing Your Product Page
To keep loyal customers and gain new ones it's essential to refresh your product page with new catchy details in the design and add some holiday colors to make customers feel the power of the day. This will definitely increase your conversation rate.
Conclusion
Black Friday is a huge event for shopaholics, retailers, and people who have a large list of their dream products․ On this day, men and women, young and old, are waiting to finally purchase the long-awaited and desired products at an affordable price. Some people even worship Black Friday and count the days when they will finally meet their favorite products. Black Friday can be considered the most responsible and profitable day for retailers. That is why they have to come up with the most realistic and terrific ideas to end the day in a worthy way.