Popup Maker stays true to its strategy and has a new great tool to offer to its users! Ready for some fun? Popup Maker now has a spinner tool that will help you to double your sales with more attractive offers! Simply add a charming spinner element in your promotional popups and get more sales with this super-attractive design. You're free to add a spinner element along with any other popup elements, all in one popup. Add images, texts, buttons to redirect, anything you may think of! This is the ultimate tool to help you boost your sales for as much as you could never think of! Just because users will be excited and interested in such a perfectly played promotion. You'll definitely collect more users in a short period, and will sell a lot more goods in your store.
How does Popup Spinner work?
The users simply click on the spinner and get one of the enticing offers you include in your spinner. This is a proven fact that this way the popups are more effective, as people like games offer.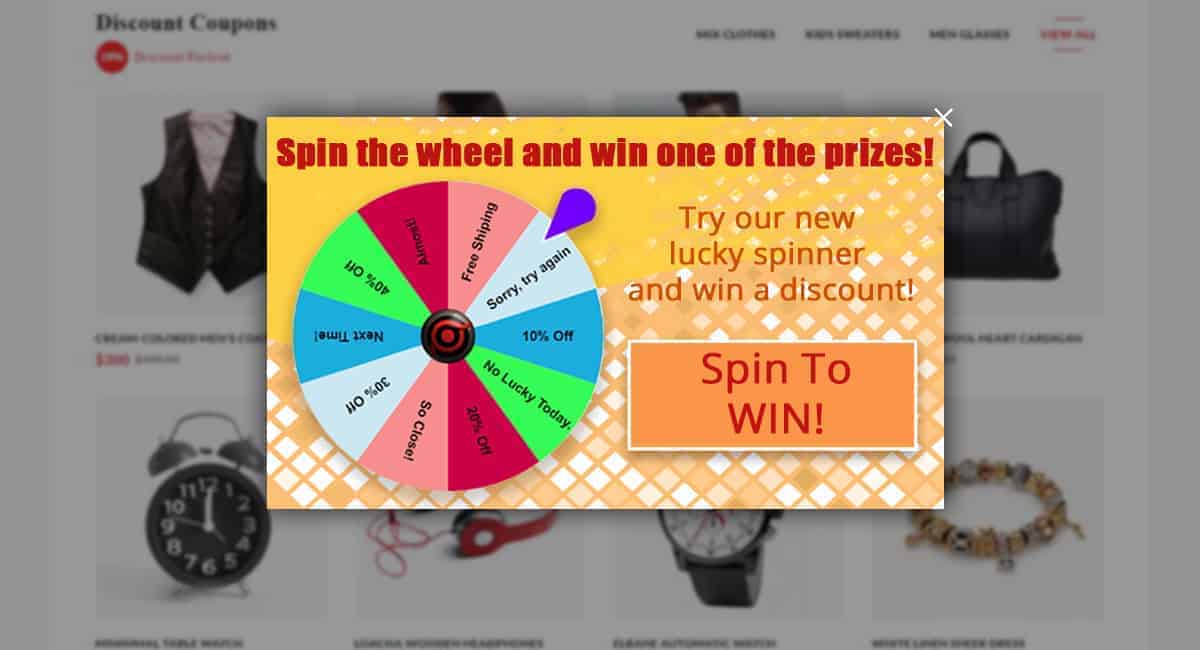 Let's check it from the inside to get how it can be used in your Popup Maker Dashboard. You can create the spinner popup either from scratch, or choose one of the pretty popup templates that are extremely easy to edit, though. A great variety of design customization options will appear on the right side of your screen after you click on the spinner to start editing. You can add anything you wish along with the spinner, to make your offer more complete and fit your needs.
What about the offers displayed right in the spinner?
You can change them too! Change the texts, colors, and many other littlest things in the spinner element to fit your preferences best! Simply click on the "Configure Slices" button in the Spinner Element Options and edit the labels, colors, and other details in your spinner. This is so easy, isn't it?!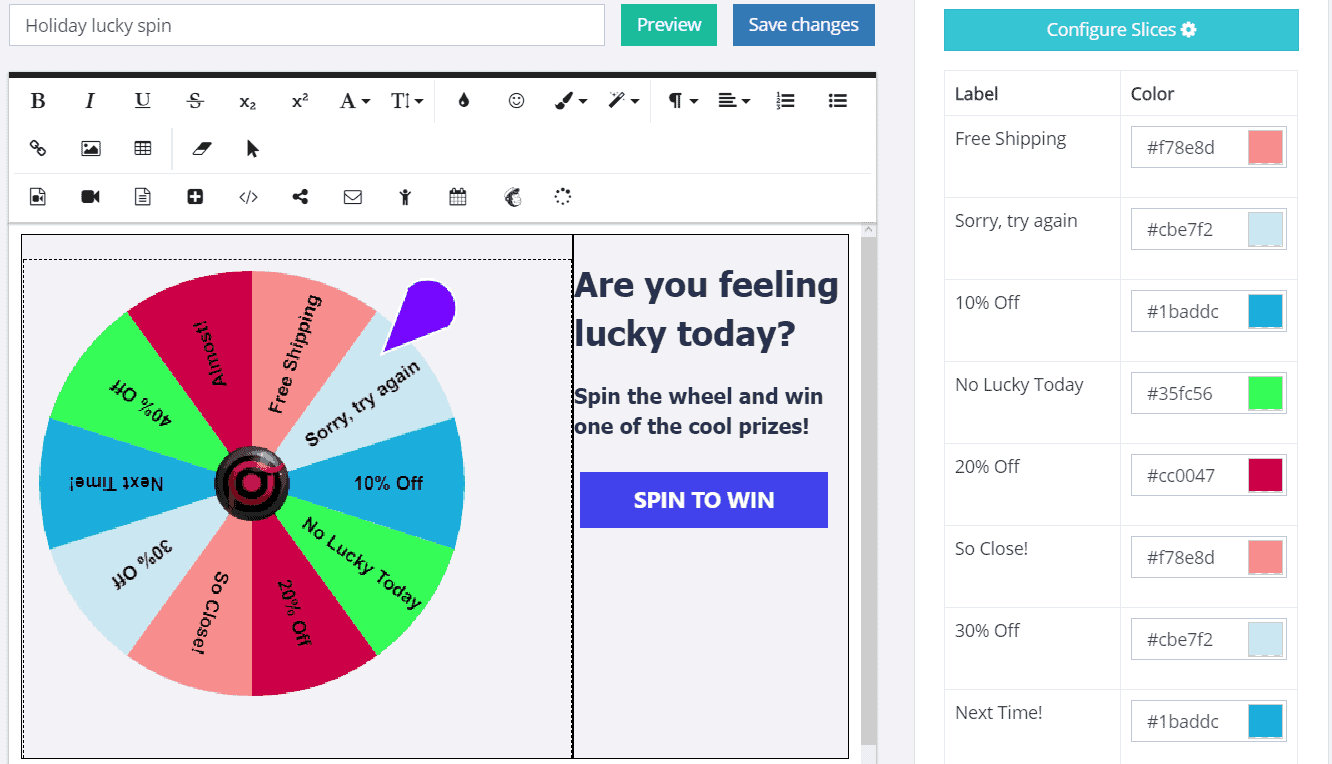 Heading to create a super fancy spinner popup with Popup Maker? Great idea! Don't waste any second on the easy path to the success of your business! Use the easily customizable spinner element in your popup and make your holiday (and not only) promotions even more attractive. This will take you a few minutes only. Though the income will be surprising. 😉
Check out these articles talking about popups' use on Father's Day and Easter.