There are no unique strategies that B2B companies use to generate leads – the majority of them use similar. Still, while some companies have a constant and predictable flow of leads, others struggle with marketing inefficiency. To help your company get into the first group we've prepared a guide on how to make a lead on the B2B and conduct B2B lead generation smart.
Why is B2B lead generation important?
Marketers on the B2B market face 2 major obstacles: high customer acquisition costs (CAC) and labyrinthic buyer journey.
An acquisition of one single client through Inbound activities (organic traffic) costs B2B SaaS companiesB2B SaaS companies around $205. B2B services are even more expensive, with average organic CAC amounting to $500 and more.
At the same time, conversion rates in B2B sales are quite low, mainly because market leads go through many stages on their way to closing the deal. Consequently, chances that, at some point, the potential client will be "off the hook" are very high.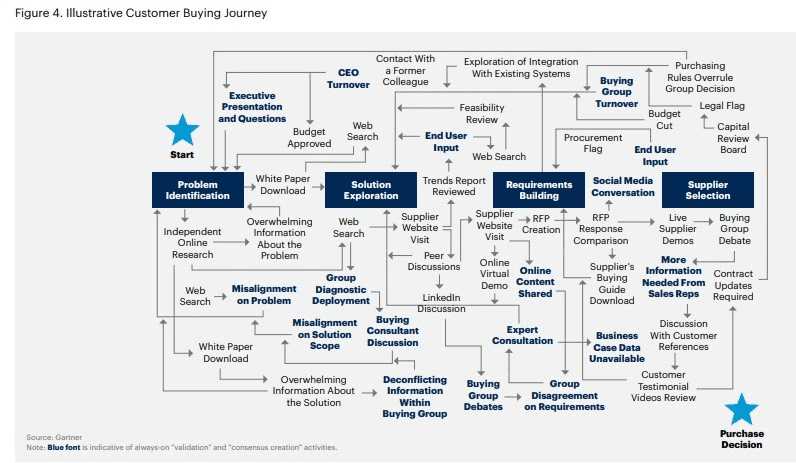 "Customer buying journey on the B2B", image source
In such an ambiguous environment, apt B2B lead generation services are the only way companies can keep their pipelines full. Because to have a reasonable number of conversions, marketers should continuously fill in the TOFU with hundreds of thousands of prospects.
Is lead generation legit?
B2B lead gen strategies aren't some vague activities. There are many tried and tested tactics that all companies should use to build brand awareness and convert prospects into buyers. The only thing is – how mindfully they apply a particular strategy and how thoroughly they measure its success.
For example, although non-paid traffic results in more conversion than PPC, neglecting the latter is a big mistake. An only balanced strategy may be legit, meaning that a company combines several POCs and sets up multi-channel outreach.
Lead generation process on the B2B
Depending on the long-term objectives and the B2B niche, the lead gen may include various activities. For example, construction equipment manufacturers can allocate most of their promotional resources to participate in exhibitions, while SaaS companies can pay foremost attention to digital, such as SEO and content marketing. Still, all companies follow through the pretty steps while converting prospects into leads.
Find B2B leads
B2B sales start with profiling key accounts and creating a contact database. It's better to set up a CRM from the very beginning so that all data will be kept in one place.
There are 2 different channels for lead search – offline and online. Offline search stands upon personal acquaintances and networking during exhibitions, presentations, conferences, seminars, etc.
Online lead search prevails for most B2B companies and is more affordable and flexible. People spend most of their time on the Internet, so there is a big chance to find them there. In particular, on professional social platforms like LinkedIn, Upwork, Clutch, GoodFirms, and others.
Reaching out to leads
On the B2B, it all comes down to building relationships with clients – not addressing them impersonally. A personal approach has foremost importance, while bulk outreach is less popular. Some companies even dedicate a manager for the most prominent clients. Account managers get in touch with customers and accompany them towards signing the deal. And – even after.
Qualifying leads
There are 2 steps of "grading" potential customers – marketing and sales qualifications.
A marketing qualified lead (MQL) is a person who has been nurtured and got in touch with a company, ultimately. A sales qualified lead (SQL) is a person that expresses a commercial interest in a product or service offered.
Both qualifications are essential for planning the number of deals and, consequently, revenue.
Close leads by making a sale
The bottom of the sales funnel is where a deal is signed. This is a very accountable point for the company because, by that time, the lead's acquisition cost reaches its maximum.
None technique can guarantee to close 100% of deals, but some may increase such a probability:
approaching the sale as if a lead has already said "Yes"

using a good call to action with a summary of the key benefits and values a lead will get

asking straight (yet polite) questions, like "Is there anything left before signing the offer?", and so on.
How to generate leads – practicable B2B lead generation strategies
Conduct landing page A/B testing
A\B testing helps to understand what visual "triggers" do website visitors react to most. For example – what CTA works best for them or what menu color do they prefer.
A\B testing results depend much on the procedure itself. It's recommended to test one hypothesis at a time – on a significant number of users. Technically, you should create several versions of a landing page (one per every audience segment), and measure users' interactions with each.
Don't complicate tests too much – it's better to create 2 or 3 versions of a landing page. Another essential rule is to run tests simultaneously for each segment.
Handle epic content campaigns to generate leads continually
Content isn't just a lead magnet – it's a platform to demonstrate expertise and recognition. With content, you can convince people who've never heard about your brand that it's worth getting in touch with.
Content creation and distribution should be outlined in a plan. Moreover, every article should be optimized for Google so that it could be ranked higher than similar content.
Start with a content "niche" you're best at, and focus 100% on growing traffic from it, and then – gradually extend the list of topics. For example, you can start with educational content over specific areas, like "AWS Services" or "Corporate Audit", and then extend these to broader topics, like "Cloud Software Development" or "Corporate Finances".
Earn your buyers' trust with social proof
You can include testimonials and recommendations from clients in emails or add a "Trusted by companies" section on your website homepage. It's also nice to ask satisfied clients leaving positive reviews about your company. Business aggregators, like Clutch, rank companies who've got many reviews higher than those with empty profiles.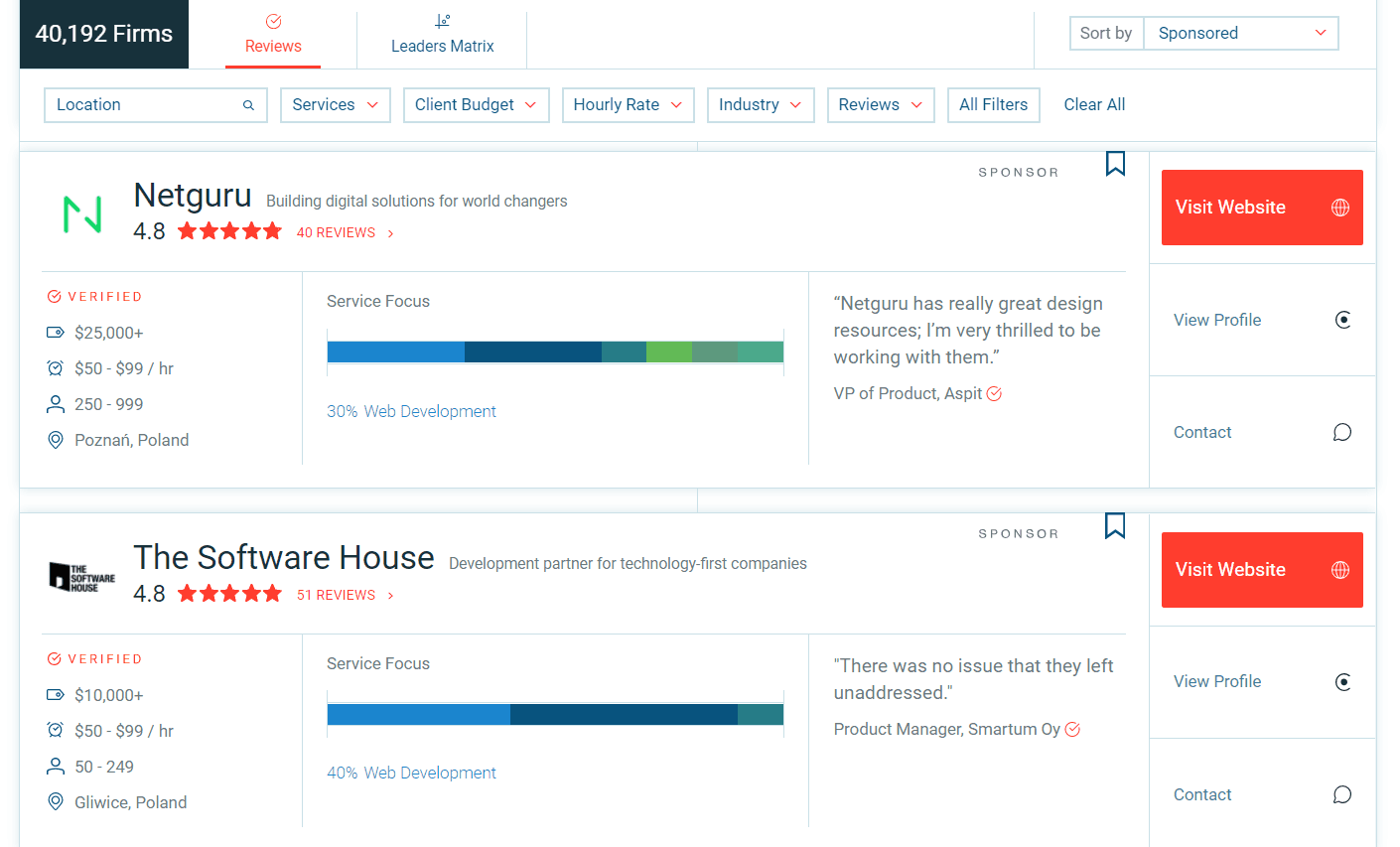 Use tools to generate tools
Using software for lead gen is good for 2 reasons. First, it has features to automate communication with prospects and convert them better. Second, lead gen tools offer advanced analytics. So, they give more control to marketers over the campaigns they conduct.
Contribute to Quora Q&As
Quora has strict moderation, but if you take the trouble to develop a reliable profile, you'll be able to participate in discussions and mention the company's services in responses to questions. Or – to direct discussions by yourself.
Use Leadfeeder
If your B2B company generates leads via the website, you should definitely try Leadfeeder. This tool tracks what companies visit the website and how much time they spend on it. After identifying visitors, Leadfeeder may help you to qualify users and find contacts of decision-makers within the company.
Publish case studies on the website
Once prospects have noticed your brand, the best way to convince them during nurturing is to show success stories. Especially if you can match them with the needs of a lead. For example, if a client company seeks a healthcare app developer, nothing may advocate best for your company as a dozen successfully delivered apps for medical professionals.
The best approach is – to publish case studies on a website and then share information via social networks, like LinkedIn and newsletters.
Conduct researches to attract savvy clients
Market research conducted by the book is going to cost your company. However, this might be the only way to reach out to savvy decision-makers, like Chief Technical Officers or corporate legal departments. Companies that provide high-grade consultancies create distinct "brands" out of their research, issuing them annually. To name only – "Global Economic Crime and Fraud Survey" by PwC or periodic global consumer and executives surveys by McKinsey.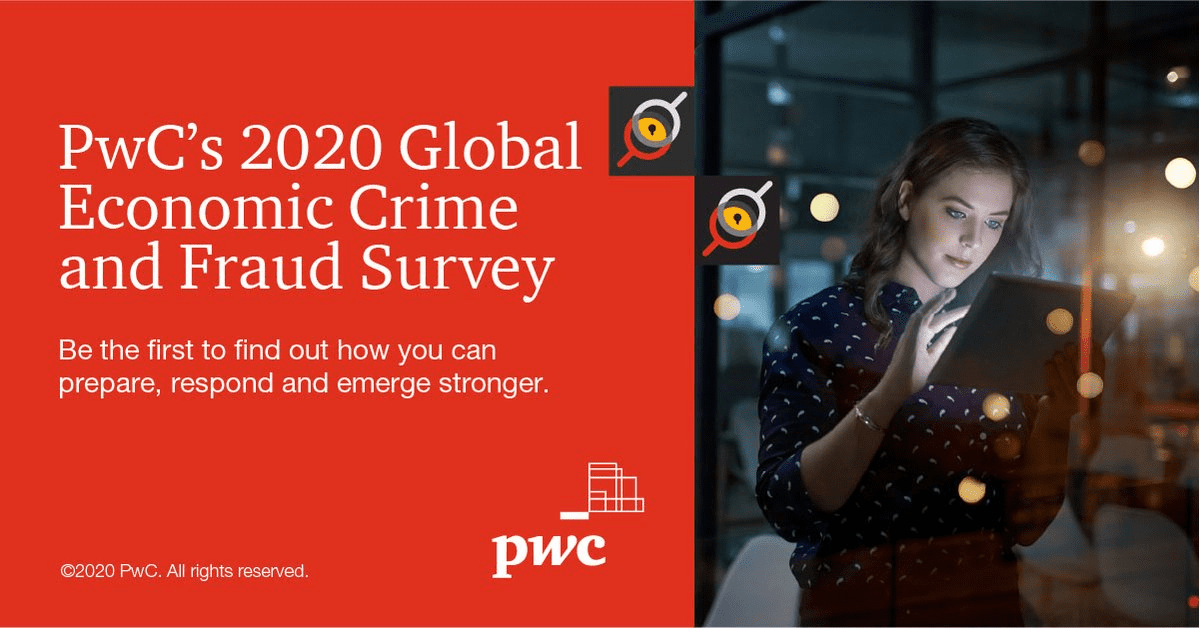 "Market researchers are great tools to showcase expertise", image source
Generate quick wins from landing page tweaks
A landing page should make it clear what a user can do while on it, and how. The understanding should come from the headline and the page structure. For example, if you have a long article and expect it'll bring conversions, it's better to "mix" several contact forms along with the content. Because some people who've reached the bottom of a web page may not scroll up again to get in touch.
Use dynamic web pages
If your landing pages contain some variable content, you can set up their dynamic change – on either client or server-side. Thus, every time a visitor will come back to the website, he/she will see slightly different content.
This may be used as part of a nurturing strategy, mainly on e-commerce sites. Still, B2B companies can use dynamic content, for example, to show different leads a distinct list of success cases.
The best B2B lead generation tools
So much software can contribute to the different parts of the lead gen process that it's easy to get lost. We've grouped some of the most know tools, according to the main purpose they serve:
email marketing: Snov.io, Mailchimp, SendPulse, Omnisend, Campaignmonitor

marketing automation: HubSpot, Marketo, Constant Contact

social media automation: Buzzsumo, Sprout Social, SocialPilot

CRM: Zoho, ClickUp, Agile, PipeDrive.
Lead generation is an essential process for B2B companies – no matter in what exact niche they work. If you manage to find the right combination of communication channels and tools to engage prospects, you'll keep the sales pipeline full – at a reasonable CAC ratio.