Online shopping is one of the best innovations of this century, isn't it?!
There are hundreds of eCommerce websites now available worldwide. You can buy anything you wish online, without leaving your house, office, or wherever you are.
Most countries have restrictions on so-called "adult products" selling to some age groups. And if you don't know the laws well, you can be billed for selling some products to the age groups that you are not allowed to.
And, if you have any such kind of an eCommerce website offering products meant for adult customers, you should be aware, that you need to restrict the access to your website from some age groups. The visitors must verify their age before accessing the content of your website.
Let's say you have an eCommerce website, selling alcohol. According to the law about alcohol selling in the UK, for example, to anyone under the age of 18 is illegal in England and Wales. You can even be billed to £5,000 for selling alcohol to visitors under 18.
Here, you can see a table showing some Age restricted products and the Age restriction for them.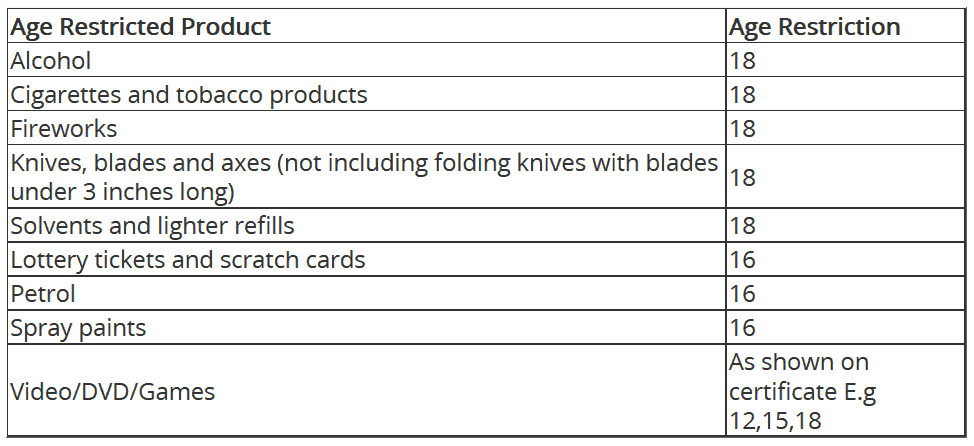 Solution with Popup Maker
So, how to control the Age restriction online? That can be an easy task with a good popup generator, like Popup Maker!
Simply create an Age Restriction popup and embed it into your website! The age restriction popup window will pop up when someone lands on your site. You can restrict their access to your content until they verify that they're +18, for example.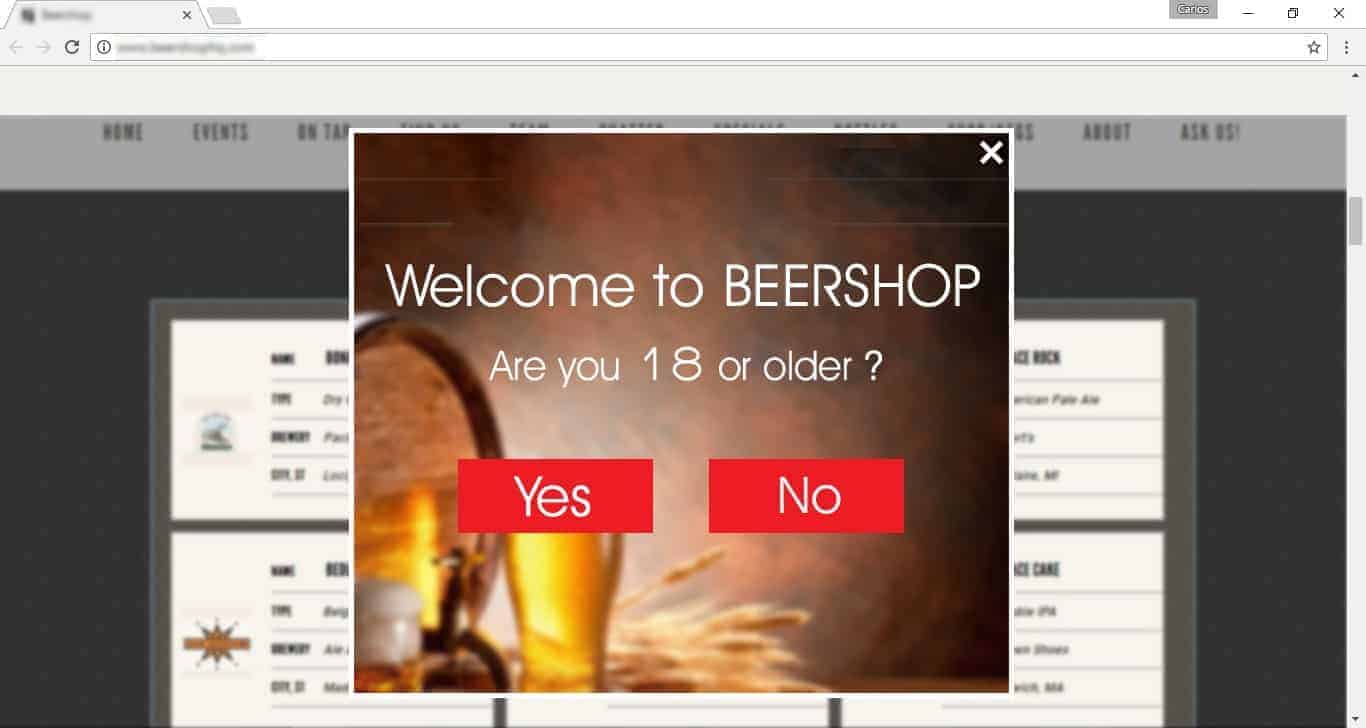 For this popup type, Popup Maker provides 2 buttons for selection, let's say, "Yes" and "No".
Add a text in your Age Restriction popup, like: Are you 18+?
So when the website popup appears on your site, the visitors will have to select "Yes" or "No".
They'll have access to your content if they select "Yes", so verifying their age. And, if they select "No", they'll be redirected to another page (that you want them to) where you can show a text explaining to them the reason for the restriction of your content.
Isn't this perfect? You get a super-easy-to-use tool and protect your website content, thus escaping from being billed by the law. 🙂
P.S. Don't miss your chance to check out another great article on how to increase conversion rates via Exit Intent Popups: Drive More Conversions via Effective Exit Popups