More and more new options are added to the rich package of Popup Maker options periodically. This time Popup Maker comes with a Floating Button option!
Floating buttons can greatly enhance the user experience. Proper use of the floating button option can give your product experience a multiplier effect. The perfect combination of the floating button option connected to a beautiful popup will increase your website conversion rates and decrease the bounce rates.
The process of the creation of the floating bar with Popup Maker is super easy!
Create the desired popup and set it to appear via a Floating button on your page.
You are free to customize the look of the floating button, changing its color and style to match your website style and design.
Find the Floating button section in the Popup Maker editor and start the creation.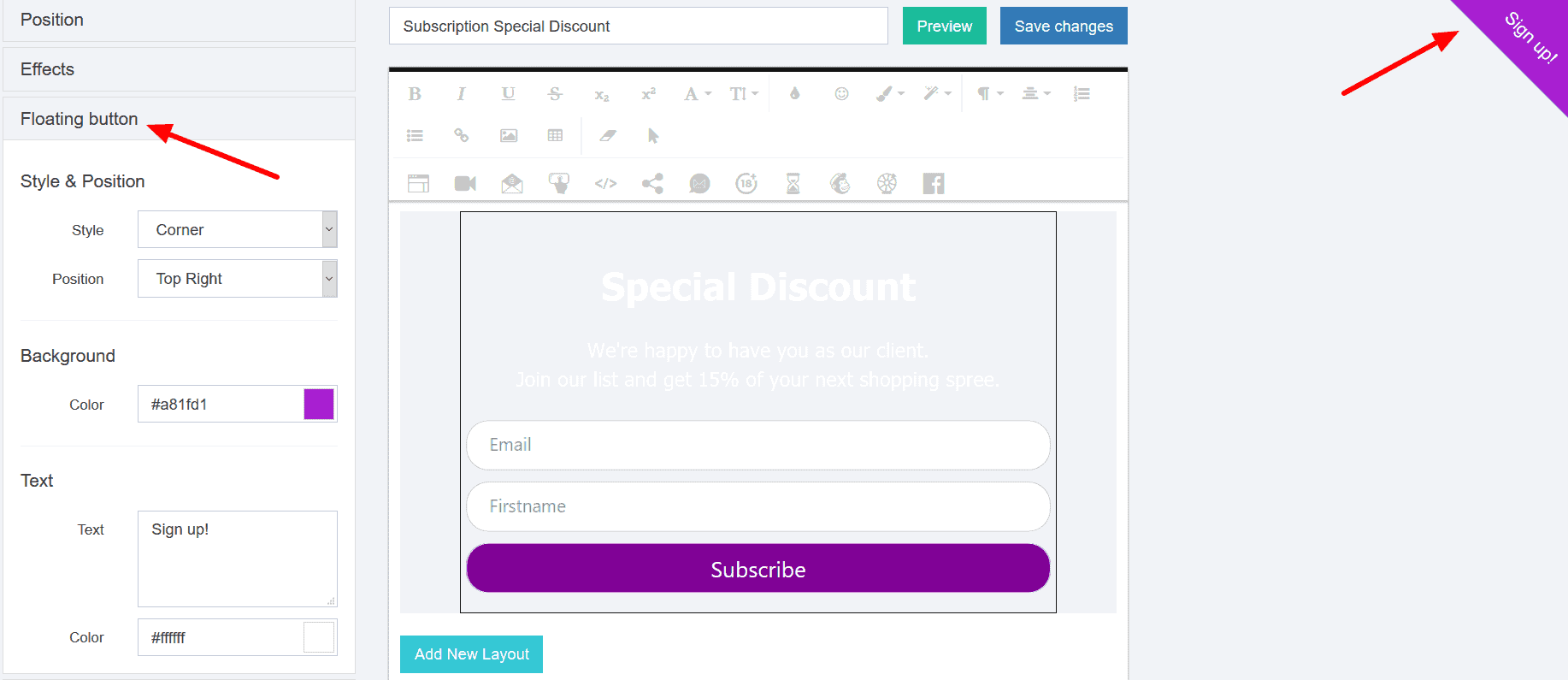 Customization Options
Two Styles for the floating button are available at the moment: Basic and Corner.
The Positioning of the floating buttons is quite flexible, with a great variety of selection options. You can have the button just where you need it.
You are free to customize the Color of the button as well, you can select the color that matches your website and the popup the most.
Add any text you wish on the floating button and select its color as well.
All the necessary options are provided to have the perfect floating button that will open a popup to bring your website the highest conversion rates! It's easy to set up! Start now and you'll have something like this: