Triggering Event – On Exit Intent
Regain your abandoning users with an enticing popup offer just when they are about to leave your site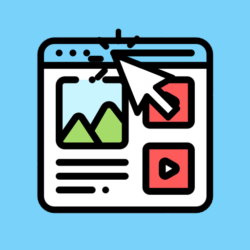 Exit Intent technology
Exit Intent technology is known as the most effective converting tools of today. This is the most powerful tool to stop abandoning users and convert them into your real customers.
Just at the moment, when the user navigates to leave your site, without completing an action, a popup opens up to stop them with an enticing offer.
No other option can be more powerful than this, as it literally stops the user from leaving your site. Therefore, if the offer in your popup is good enough, you'll bring the user back to your site. The popup will convince them to hang longer and complete an action.
Exit Intent is also very useful in increasing the bounce rate of your site. This is the most effective way to bring the user back and convince them to stay longer on your site.
Exit Intent pop-up campaigns
Even if the user doesn't decide to stay on the site, the counted seconds of noticing the popup will add your website bounce rate in any way.
Therefore, there are many various examples of the usage of this technology.
It can be a Subscription popup, offering some good stuff in a weekly newsletter. It can be a coupon code CTA button popup. Similarly, it can be a help offer, with a Contact form or a chat offer. Just in case they needed help and leave not finding what they needed.
Hence, the options are numerous. While the point is that this is a really powerful technology to convert abandoning users.