Triggering Event – On Scroll
Show your specific offers as soon as the user scrolls to the X% of the page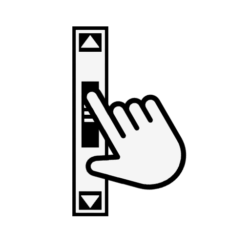 On Scroll Trigger
On scroll popup triggering is one of the best ways to show an offer on any device, without being offensive with your site visitors. The popup doesn't appear immediately, as they visit your site. It shows up as they scroll the page. You estimate the percentage of your page, after scrolling to which the popup will appear.
This way your chances of reaching out to your visitors are really high. Plus, you don't appear to be annoying with immediately appearing popups.
This triggering event is also preferable for mobile devices. It's one of Google's offered and preferred ones for mobile websites. Immediately appearing popups are the most annoying when they are on mobile websites. This is why the scroll triggering is a perfect solution to show your offer and build a connection with your visitors.
Effective Examples of On Scroll Trigger
A perfect example of an On scroll popup may be a sales offer on your Pricing page. In fact, if the user has come to your Pricing page, he is most likely to have an interest in purchasing the product. So a great sales' offer will be just what they may be missing to finalize the purchase. The popup will appear after they scroll the 70% of the page. Thus helping them to make a final decision to purchase your product.
On scroll popup will surely reach the visitors. Furthermore, if you have something interesting to offer through your popup, the visitor will definitely convert into your customer.
A very nice example of an On scroll popup may be a subscription offer. This way your users are likely to subscribe to your newsletter.Just because they have had a chance to get a general idea of what you offer. And, if you really have some worthy stuff offered on your site, the conversion in this way is very probable.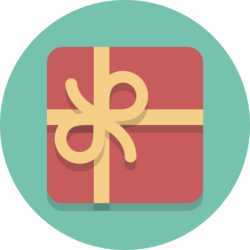 Offer some sales with a weekly newsletter for your subscribers to encourage and add them to your mail list. Make sure your offer looks nice. Don't forget of providing an escaping way for your popup, just in case the user is not interested.