Page Visit Count Targeting
Display specific popup offers after the user visits some amount of pages on your site.
Popup Showing After X Pages Visit
Demonstrate the right offer at the right time for more conversion. Show it just hile the user is searching for some item or is curious about your subject. Implementing "After X Pages Visit" option you can show effective lightbox popup offers. Show them as soon as the user has visited a specified amount of pages on your site.
In case the user has gone through more than one page on your website, it's a major proof that he/she is interested in your subject. This can be a ground for you to show your popup offer.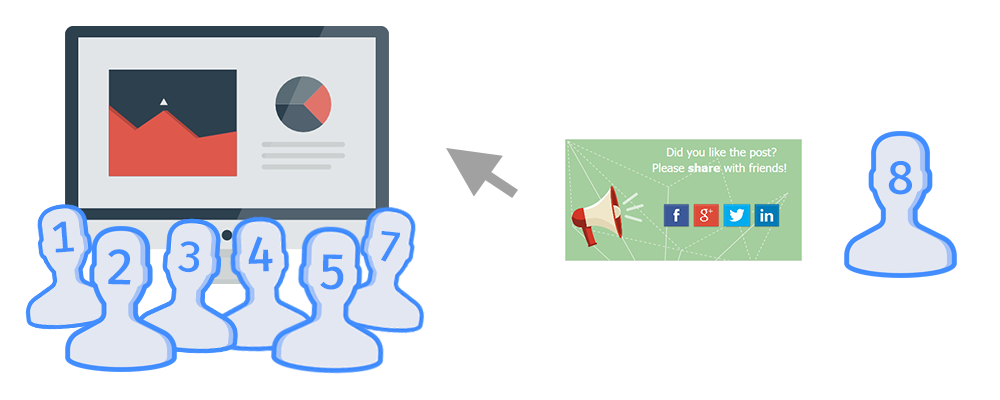 Perfect Use cases of Targeting
Simply specify the number of pages after visiting which your site visitor should see your website popup, and that's it.
If you're operating a blog, for instance, this option can help you collect more subscribers which are potential readers of your blog. Simply add a subscription popup on your website. Set it to show after the user visits 1 or 2 pages on your site. In this case, you will be sure that the visitor is interested in your posts, going through your pages. There will be a major chance that the visitor will agree to subscribe to your email list to see more posts to come.
Another case can be for an eCommerce website owner. If a visitor has landed on your store and is searching around your pages not making any purchases, it's the very time to show some enticing discount to motivate them for shopping. Create a lightbox popup with a discount coupon code and show it to the visitors who visit more than 2-3 pages on your store. Uplift your sales by offering attractive discounts to your visitors.