Language Targeting
Engage with more visitors showing popup offers in their browser languages.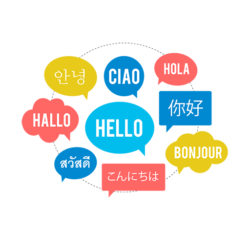 Language-specific opt-in forms
Show super-targeting language-specific opt-in forms to your visitors depending on their browser languages. Engage with your visitors displaying the perfect popup campaigns created and meant for specific language visitors to your site.
Language-specific opt-in forms can bring a great profit to your online business if you target your audience correctly. You can display your lightbox popup offers in different languages. This will increase the productiveness of your popup campaigns. Create a popup form in Spanish, for example, and set it to show to the visitors whose browser language is Spanish. Create another website popup in Russian, for instance. Then set it to show to your visitors with Russian as their browser language.
This is an ultimate method to be closer to your visitors and "speak in their language" literally, in this case. What can be more productive than showing a lightbox popup offer not just in an international (English) language, but in their own language?!
Language targeting popup campaigns
With Language targeting option you can create your website popup (in the language you wish) and restrict its showing for Included or Excluded languages from the list.
Like, you can create a lightbox popup form in English. Then set it to be shown to visitors with all languages, except for your selected ones, French, Albanian, for example.
The option is very flexible. It's a ready-made targeting tool for a better engagement with your visitors. Website popups like this can provide any website owner with an unbelievable conversion and income.
All you need to do is creating your popups like a contact form popup, in several languages. Then set them to show to each group of visitors, according to their browser language.
Let your visitors be closer to you and share your popup offers, ideas in a clearer way. See how your subscribers' list will grow and how your ratings will lift up!