Schedule Popup with Office Hours
Schedule your popup campaigns to show specific offers on specific time period (like holidays).
Targeting Popup by Days of Week
Build up perfectly planned and scheduled popup campaigns to run on your website and have a stable lift up on your website. Needless to arrange the lightbox popup every day you want it to demonstrate. Simply schedule it once and you can get rid of the setup for good.
This is a perfect solution for busy website owners who need more automated solutions for their website marketing. Responsively scheduled popups will automatically appear on your site. Thus they will start attracting more visitors every day, and you don't put any efforts into it. Set up the days of the week. Then mention the period during which the popup campaign will be shown. For more specified and certain timing, it's recommended to select the time zone you are in. This way you'll show the lightbox popups with correct timing.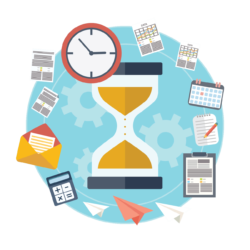 Weekly Popup Targeting
Weekly targeting will help you to have a planned workflow and never get sheered from your schedule. Get stable conversions and enlarge your email list using weekly targeting option for your website popup.
The lightbox popup will appear on your website on specified days of week and on time you have specified so long until you turn them off.
For eCommerce owners, weekly targeting can be a great help when they have new stuff in the store, once or twice a week, for instance. Of course, your shoppers should be notified about it, when they visit your website. This is why it will be perfect to set up a popup for those days of the week and announce your news to your shoppers to have more sales and revenue. A perfect instance for this option can be the implementation of a contact form popup, setting it to show on your working days (and hours). This way you will always keep the connection with your customers, being ready to answer their questions whenever the contact form popup is shown.