Custom Cookie Targeting
Display targeted popup messages to your visitors, specifying them by custom cookies (existing or not existing) on their browsers.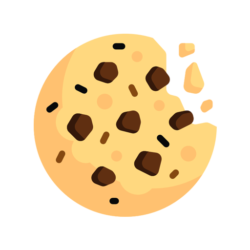 Custom Cookie Popup Triggering
Target your visitors by custom circumstances using clever popup campaigns. This is a very custom resolution for showing captivating popups to your website visitors and gaining more revenue.
Specify custom cookies to show or hide the popup from visitors whose browsers contain your specified cookies.
Custom cookie targeting is the ultimate tool to bring a guaranteed credit to your online business. If you're an eCommerce website owner, you can target your old customers. Customers who have already made some purchases on your store, and push them for more. Use custom cookies to target them via your popup offers and increase your sales.
Another very useful option can be cookie targeting by your visitors' age, by their countries, interests, etc. Besides that, demonstrate very specific lightbox popup offers to your visitors, taking these custom characteristics as a target to gain more revenue.
Cookie Targeting Popups
This is a perfect tool to show visitors only what they may be interested in. Thus do not show extra offers, that aren't engaging for this or that audience on your site. Get rid of unnecessary popup campaigns on your website and become more focusing, using custom cookies for specification.
Implement proper triggering events with this targeting option to reach more benefit in your campaign. Make sure the offers will reach the destination and the visitors will see your specific offer that's meant especially for them.
Similarly, you can use custom cookie detection to run more personalized popup campaigns and uplift the conversion rates and sales on your site. Become a more successful online businessman targeting your audiences individually. Finally, you can show the right lightbox popup offers that will definitely involve the certain group of visitors of your website. Eventually, you can be sure your message will reach the point and bear its fruit.