Page Level Targeting
Make more targeted offers showing popups on specifically selected pages on your website.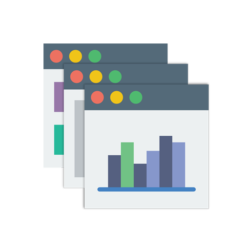 Page Level Targeting Popups
Page level targeting popup campaigns are known as the most effective means of advertisement and content sharing nowadays. If a proper website popup is shown to a precise audience on the right page, you may increase your leads at a rapid speed. This type of targeting plays a great role in popup campaigns. Due to the fact that it's very foremost to show proper popups on different pages. Target particular visitors on certain pages and increase your chances to convert them into stable customers.
If the visitor is on the "About us" page, you can display a video popup with an introduction video about your service. Certainly, this will be very impressive and will engage them for sure.
If the visitor is on the "Cart" page and can't decide to finalize the purchase or not, you can show a discount offer with a popup coupon to sway them to buy the item.
Easy Implementation
Page level targeting option is a perfect way to easily select the pages/posts on your website for popup display. Simply tick the select box to choose the pages/posts, instead of embedding the website popups into each page manually. No need to copy an embed code for each of your popups. And no need to go through pages to paste the code for showing the popup. Things are much easier now. It's all about simple check boxes.
Page Selection Options
Check the box to show the popup form on all pages at the same time. Or else, you can select the pages from the list.
Knowing the most visited pages on your site, you can make more targeted popup offers, showing them on those pages specifically.
Target your visitors by pages they visit and increase the conversion rates of your site. Special offers appropriate for specific pages separately will definitely target more visitors. Eventually, they will raise the chance of converting them into your true customers.
Above all, you have the broad opportunity of creating as many types of popups as you wish. Hence you can have specific offers for each page and post especially. Use this option and ease your job going forward to success.