Triggering Event – On Inactivity
Push your users to an action showing a popup if they stay inactive on your site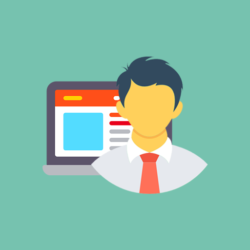 Inactivity Popup
Sometimes visitors come to your site/store and can't make up final decisions as the variety of options is very large. The products you offer may be really good ones Hence, sometimes users need to be directed to make decisions. This is when you can implement the inactivity popup.
So, just when the user is inactive on your site, not making any actions, probably not knowing what to choose or how to act further on, a beautiful popup comes up for help.
Estimate a time period, after which the popup will appear on the page if the user stays inactive on your site. What could be more attractive and helpful rather than an enticing popup that appears on the right moment?
Offer your best seller items in the popup. Show sales or offer free shipping to push them for shopping.
Inactivity event for better conversion
This may be just what the user needs at that time to become active on your site and finalize the desired actions.
Pay attention to the design and the content of your popup to make sure it intrigues the user.
Another use case is offered for bloggers, to gain more readers and enrich the subscribers' list.
Let's say the user is reading your post, not making any actions for a while. You can consider that he finds it interesting. Here's the moment you can show a subscription popup, with a Free eBook offer to check and learn more interesting stuff on the subject. Just show the popup after some period of inactiveness on your post. This will build a connection with your readers, moving their interest and encouraging them to check more of your content.