Triggering Event – On Hover
Show your popup messages when hovering over an element on the page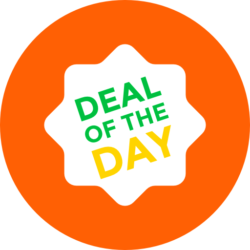 Better SEO
This triggering is the best way of showing additional information. Give more clue to your customers about certain subjects on your site.
This is a very nice way to organize your content in the most optimal and compact way. No need to include tons of extra informative texts in your content which cover too much space. You can still share the info with your readers, simply compressing it into a clear popup. It will appear when someone hovers over a word (or another element) on your page.
This will have a great impact on the SEO of your site, as you won't annoy your readers with so much additional content on your site.
On Hover Sales
Another great use of implementing an On hover triggered popup is supposed for eCommerce shop owners. If you have any sales or special offers for your store, you can create popups and add them to your product images, on hover.
So, when a user navigates the mouse cursor over an image of a product on your site, your super special offer will be shown. Thus the chance of selling the item will increase. This is a proven practice to boost the sales on any eCommerce store.
This is some kind of a hidden secret advertising. You don't show a CTA button to click or any other visible trigger to show your offer. It simply appears when no one is expecting it to. 🙂